Behind the Vibration
REZ ABBASI & JUNCTION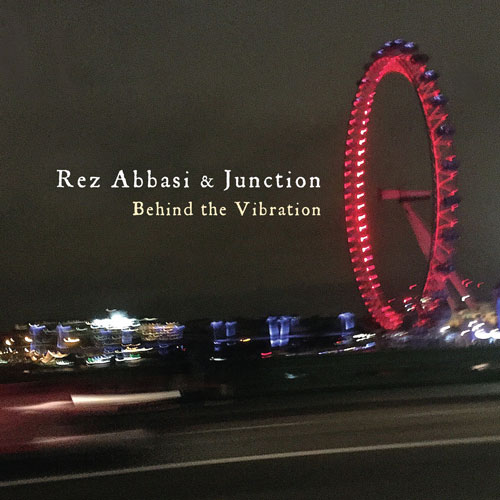 Junction, the electric project that Rez Abbasi formed to bring his original tunes to life, features Mark Shim on tenor saxophone and the electronic MIDI Wind Controller, Ben Stivers on keyboards, B-3 organ and Rhodes, and drummer Kenny Grohowski. The band is a supremely maleable ensemble that has forged a poised and texturally accute group approach. While exploring a vivid palette of electronic sounds and aggressive grooves, Junction maintains the dynamics, precise calibration, and interactive imperative of an inspired jazz 'acoustic' combo.

With this newest album, Behind the Vibration, realized via his new electric Junction, Abbasi takes another bold step, embracing his rock 'n' roll roots with a bear hug that encompasses post-bop, South Asian traditions, and state of the art sonics. "More than anything that I've ever recorded, this album is the convergence of everything I'm interested in," he says. "The musicians I've chosen are versatile enough to pull it off. It's not only all of the influences that have come up to this point, it's also the process of merging it with the technology of today. This is music that could've only happened now.".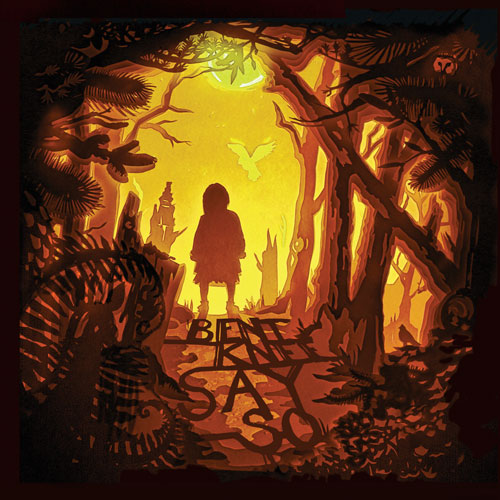 Bent Knee is a band without frontiers. The Boston-based group seamlessly connects the worlds of rock, pop and the avant-garde into its own self-defining statement.

On its third release (and Cuneiform debut) Say So, the band focuses on the sound of surprise. It's rock for the thinking person. The group's lyrics are dark and infused with themes focusing on the emergence of personal demons, unwanted situations and the difficulty of conquering them. Its mercurial sound matches its subject matter. It's a thrilling aural roller-coaster ride with arrangements designed to make listeners throw their arms up in wild abandon as they engage with them.

Bent Knee is a true collective. The band operates as a democratic entity with sky-high standards and a determination to push boundaries. The group has remained on a skyward trajectory since forming in 2009. The group are quite singular in their combination of accessibility and envelope-pushing. "What Bent Knee does is fuse the most extreme ends of pop and avant-garde music together," says Welch. "We feel those things aren't nearly as mutually exclusive as most people think."
Super Petite
THE CLAUDIA QUINTET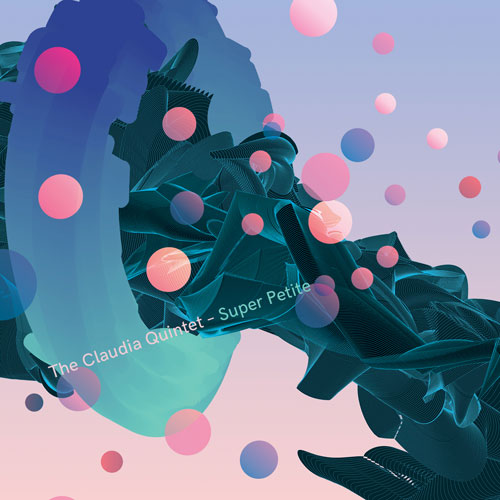 Short doesn't necessarily mean simple. Drummer-composer John Hollenbeck acrobatically explores the dichotomy between brevity and complexity on Super Petite, the eighth release by the critically-acclaimed, proudly eccentric Claudia Quintet. The oxymoronic title of the new album, captures the essence of its ten new compositions, which pack all of the wit and virtuosity that listeners have come to expect from the Claudia Quintet into a shorter time-frame.

Hollenbeck's uncategorizable music – which bridges the worlds of modern jazz and new music in surprising and inventive ways - is realized by Claudia's longstanding line-up. Over the course of 19 years and 8 albums, the band has forged an astounding chemistry and become expert at juggling mind-boggling dexterity with inviting emotion and spirit.

The concept of shorter works was both a personal challenge for Hollenbeck as a composer always dealing with a wealth of ideas, but also a reaction to a tendency in modern music toward the epic. "I'm feeling things in the opposite direction," the composer explains. "When tunes are longer, there tend to be moments when not a whole lot is happening. If you have a really short tune, the whole thing has to be compelling."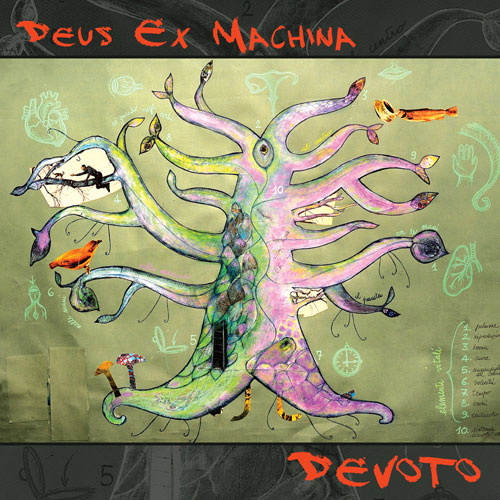 Following an eight-year absence, the Italian rock/progressive group Deus Ex Machina bursts back onto the international scene with Devoto. Blazing into contemporary focus with Devoto, Deus Ex Machina is poised to transcend the accomplishments of its past.

Devoto retains Deus Ex Machina's distinctive blend of fiery, complexly designed music, passionate bel canto vocals, virtuosic instrumental performances and analogue-heavy textures. Here as before, DEM's music combines both the energy and beauty of early Mahavishnu Orchestra and Larks' Tongues in Aspic-era King Crimson; classic 70s hard rock influences from AC/DC, Deep Purple and, most unmistakably, Led Zeppelin; hints of RIO-tinged avant-progressive; and the unmistakable Mediterranean vibe of fellow 'Rock Progressivo Italiano' combos like PFM. But just as each successive album has represented something different yet still unmistakably, unequivocally DEM, Devoto takes a more direct, immediate approach: a more hard-hitting, gut-punching, visceral Deus Ex Machina.
I Just Did Say Something
I.P.A.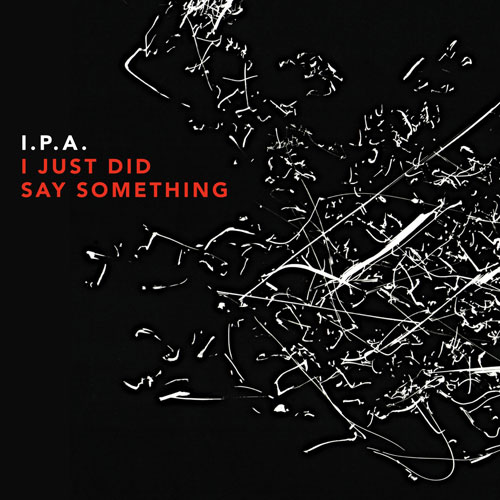 For a number of reasons, Scandinavia is currently one of the epicenters of vivid, forward-looking jazz, often marked by a tantalizing balance of form and freedom. Over the past decade, the quintet I.P.A. has come to embody the best of this volatile sensibility, which makes sense as the band draws its players from definitive Nordic ensembles such as Atomic, Motif, Trondheim Jazz Orchestra, and The Thing. I Just Did Say Something is I.P.A.'s fourth release and is the quintet's most exhilarating statement yet; it's the work of a band fully alive to its own power, while eagerly investigating new directions.

I.P.A. is strongly influenced by the seminal 1960s work of Don Cherry and Ornette Coleman. Harmonically unfettered, rhythmically unpredictable, and melodically unvarnished, the quintet thrives on live-wire interaction, with rapidly intersecting lines that swoop and collide, disentangle, divide and swing!
Convallaria
THUMBSCREW: MARY HALVORSON,
MICHAEL FORMANEK, TOMAS FUJIWARA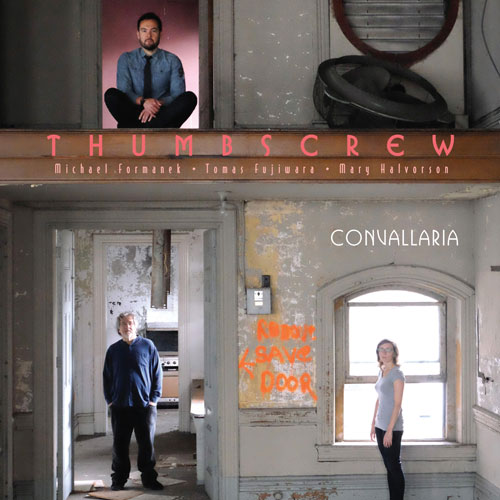 Creative artists aren't subject to state persecution in the United States, but indifference can exact its own cost, just as generous support can pay steep dividends. Thumbscrew spent two weeks honing the tunes on Convallaria at City of Asylum, a residency program in Pittsburgh, and for Thumbscrew the opportunity for intensive, undistracted work and woodshedding yielded a particularly striking body of music.

Already closely bonded by extensive collaborations in a variety of overlapping ensembles, the powerhouse triumvirate got to spend the kind of concentrated time together that's "almost unheard of these days," says Formanek. "I've done some composition residencies working on my own. But we were all there together, working on music every day, trying things out. I miss that from my younger days."

Convallaria is the work of a true collective with all three players contributing compositions and taking equal responsibility for shaping the music's flow. While exploring an array of improvisational spaces, the band has honed a sinewy sound marked by transparent textures and astringent rhythms. It's music that pushes outward and snaps back into unexpectedly altered forms.