Out of the Blue
RAOUL BJÖRKENHEIM / eCsTaSy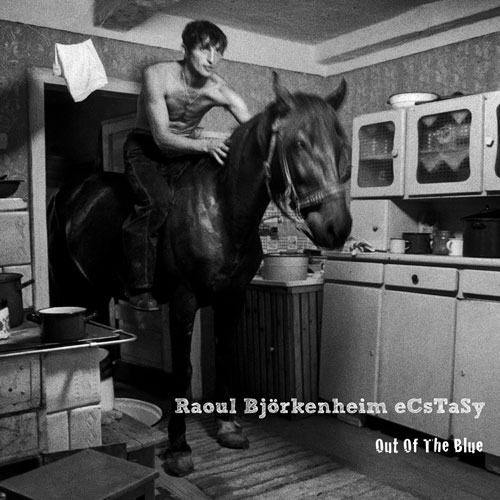 Ecstasy is usually an all too fleeting experience offering the briefest glimpse at transcendence. But a heightened sense of consciousness and discovery manifests throughout Out of the Blue, the transporting second album by composer and guitar maestro Raoul Björkenheim and his extraordinary Finnish quartet Ecstasy.

Featuring the celebrated drummer Markku Ounaskari, the young and dauntingly prolific bassist Jori Huhtala and saxophonist Pauli Lyytinen, Ecstasy has forged more than a signature sound. Over the course of five years the musicians have honed a supremely interactive modus operandi marked by unstable textures, rapidly shifting meters, and emotionally charged melodic flights. Earthy, pristine and unmistakably Nordic, the music evokes the grandeur of Finnish landscapes and the hothouse intimacy of a tight-knit Helsinki scene where the musicians regularly convene to refine their volatile sound.
Le Rex are a quintet from Switzerland consisting of two saxophonists, trombone, tuba and drums. They are a band that answers the question, "Can you still have a party when the lights go out?", with a resounding 'YES'!

The idea behind Le Rex was to create a very versatile, flexible, uncomplicated (therefore no electricity, no amplifiers!) combo to highlight the musician's common interests in music: groove, creativity, energy without lack of detail, exciting solos, openness combined with tight ensemble playing. On Wild Man, they succeed on all of these counts!

The material on this record is inspired by a very successful first tour through the United States of America, composed and then rehearsed in Chicago, premiered on their second U.S. tour and then recorded in Chicago by the sound engineer Griffin Rodriguez. Without trying to imitate the great American jazz innovators but to give them tribute, Le Rex found their own, European approach to the inspirations provided by the people, places, parties, stories, styles, long car drives, food and life they encountered as musicians on the road.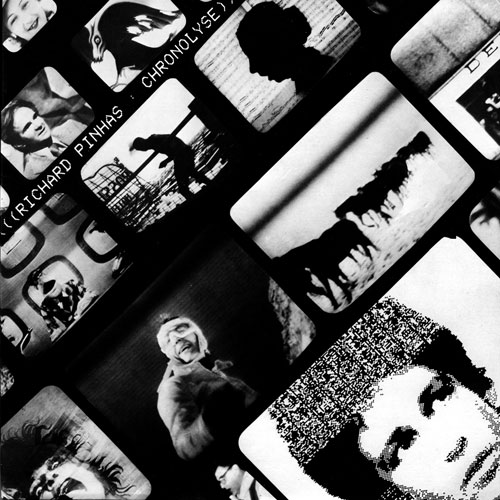 Richard Pinhas has long been recognized as a pivotal figure in the development of combining rock music with electronics. Years before MIDI existed, Richard was creating sophisticated electronic music using vast walls of the available components of the day. Both as a solo artist and with his band Heldon, he released a number of advanced and classic albums in the 70s that set the stage for much of what is thought of as 'contemporary music'.

Originally released only in France in 1977, Chronolyse was his second solo album. It included one side of solo, live Moog synthesizer pieces, notable for their wide, stereo field and unique sound - a product of the weeks he spent setting up and programming the sounds on his huge Moog modular synthesizer and one side with a lengthy, stormy, drone-filled, epic of mellotrons, electronics, guitar, bass and drums by Heldon.

This is the first-ever vinyl reissue of this classic, which has been unavailable on vinyl for 35 years!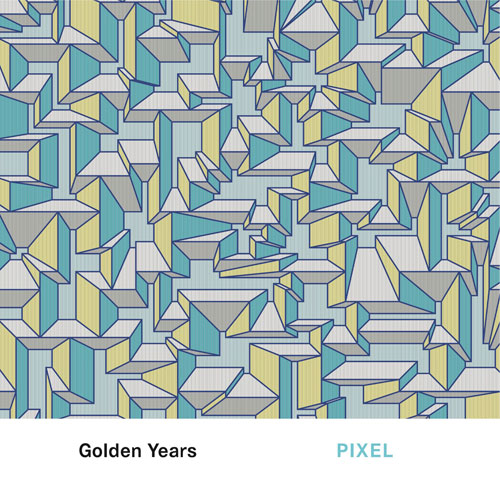 The award-winning Norwegian jazz quartet, Pixel, is in the vanguard of a scene brimming with exceptional young musicians, charting an exhilarating, improvisation-steeped jazz path infused with the cathartic energy of indie rock. Pixel's third album Golden Years captures the next step in the band's rapid evolution.

Pixel consists of double bassist and vocalist Ellen Andrea Wang, drummer Jon Audun Baar, trumpeter Jonas Kilmork Vemøy, and saxophonist Harald Lassen (with everyone contributing vocals).

Pixel tends toward translucent textures, tight orchestration and pop-inflected songcraft. While the sound is essentially acoustic, Vemøy and Lassen increasingly employ subtle effects that provide deeper textural depth to the already charged mélange of bright harmonies and protean rhythmic thrust.

Together these extraordinary musicians created an expansive album and sound unlike any other band on the scene. Still growing and discovering what they're capable of, the musicians of Pixel are in their prime, and the group's third album makes a compelling case that these are the best of times on the Norwegian scene.


Turning Towards The Light
ADAM RUDOLPH /
GO: ORGANIC GUITAR ORCHESTRA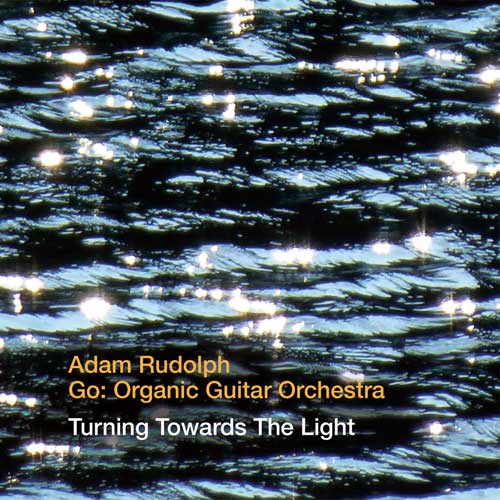 On the Winter Solstice of 2014 – the Northern Hemisphere's longest night of the year – composer, bandleader & percussionist Adam Rudolph convened 11 of New York City's finest and most adventurous guitarists in a New Jersey studio for a most auspicious event: the debut of Go: Organic Guitar Orchestra, his all-guitar orchestra. In attendance were guitarists Rez Abbasi, Nels Cline, Liberty Ellman, David Gilmore, Miles Okazaki, and Marvin Sewell, all on electric guitars and effects; Damon Banks on bass guitar; Marco Capelli on acoustic guitar, effects; Jerome Harris on electric guitar, electric bass guitar, and lap steel guitar; Joel Harrison on electric guitar and national steel guitar; and Kenny Wessel on electric guitar and banjo. With Rudolph at the helm, conducting musical charts and creative improvisational energy, the orchestra began to play. The result is this extraordinary release, Turning Towards the Light.

Turning Towards the Light is the 10th release in Rudolph's series of recordings for Go: Organic Orchestra. His previous recordings for Go: Organic Orchestra featured an array of instrumentation to bring to life his rhythmically unique creative music. But for Turning Towards the Light, Rudolph envisioned a new kind of orchestral sound conveyed by a single instrument: guitars, whose strings, coaxed by the right hands, are capable of unleashing an orchestra of different musical sounds. He says: "I try to do something new with each performance and recording. This time I wanted to experiment with a new kind of orchestration. I felt that with their range of sound and rhythm, these 11 electric guitars could generate a sonic palate that had never been heard before. I was looking for a new kind of "Future Orchestra" – and I think we found it."
Far too many groups are described using the words "nobody sounds like them," but with Switzerland's Sonar, it's a description of rare verisimilitude. At a time when most guitarists' acumen is measured in notes per second, Sonar is, instead, the confluence of rigorously considered writing, collective restraint, and a sound instantly recognizable as much for what is not there as for what is. A musical animal that manages to engage the mind while hitting the heart and the feet (despite its disposition towards complex polyrhythms), to call SONAR "instrumental rock" is unfairly reductionist for a group whose purview extends beyond progressive rock into contemporary classicism...certainly minimalism...a subtle taste of jazz...and, on its latest album, Black Light, perhaps even a hint of surf music described by the group's primary composer, guitarist Stephan Thelen, as "Duane Eddy Meets Jackson Pollock."

Thelen may cite King Crimson, the compositional rigour of Nik Bärtsch, and minimalist composer Steve Reich amongst SONAR's more obvious touchstones but, just as its previous albums did, Black Light manages to come out of the gate sounding like none of them. An integrated team of players who place music ahead of ego, guitarists Thelen and Bernhard Wagner relentlessly eschew flashy gymnastics and even largely avoid the usual arsenal of effects beyond a touch of reverb and a bit of distortion; Christian Kuntner is a lithe, dancing and eminently intuitive bassist while, at the same time, providing a potently visceral foundation; and Manuel Pasquinelli accomplishes the seemingly impossible feat of simultaneously delivering multiple rhythms in real time.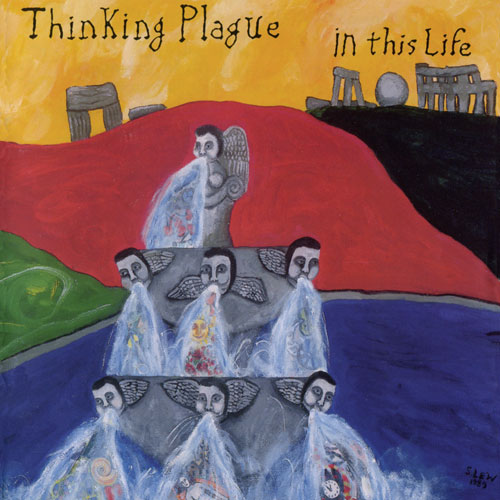 Thinking Plague has been releasing impossible to categorize albums to a devoted fan-base for over 30 years. In This Life, originally released in 1989, was the group's 3rd album and their first CD release after two previous albums that flew under the radar of most listeners.

Originally released by the ReR label, this was the first album to really bring this superb US band to a wider audience. It was their last to feature singer Susanne Lewis, who lends a convincing air to the menace of some of the lyrics. It is also their last album to feature Bob Drake as a full member of the band.

Just over twenty five years have passed since I first heard this album upon its release, but what I originally wrote about it still rings quite true, even if I didn't anticipate that the band would still be a vital force two and a half decades later: 'Combine the sound of the 5uu's with the Art Bears, add a (non Dagmar like) female singer & woodwinds, & you come up with this unique U.S. slant on the European art rock song sound. What a great album; one of 1989's best releases!'

It comes back into print now for the first time in years. The two 'bonus tracks', which were taken from their first two albums and can be found in superior form on Early Plague Years have been removed and this presents the album as the band originally planned it. The CD is now shorter, but much more focused this way and a more coherent, single work. It has been newly remastered by Mark Fuller from the original stereo mixdown master, as overseen by the band.