CONTACT:
For press or media queries, including booking an in-person, phone or email interview with any of the performing artists, please contact the Cuneiform Records Promo Office:
email:
joyce@cuneiformrecords.com
phone:
301-589-8894
fax:
301-589-1819
address:
Cuneiform Records Promotions & Publicity Office
P.O. Box 8427
Silver Spring, MD 20907
USA
Below are the media materials made for Cuneifest, Cuneiform Records' two-day avant garde music festival label showcase in Baltimore. Feel free to print out your own copies of the posters and postcards.
CUNEIFEST (AND STONE) POSTERS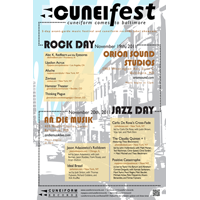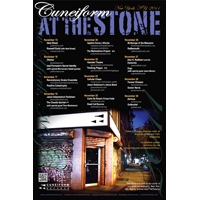 CUNEIFEST (AND STONE) POSTCARDS
ALL INCLUSIVE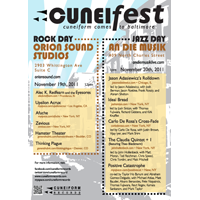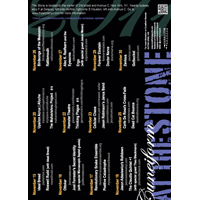 CUNEIFEST'S ROCK DAY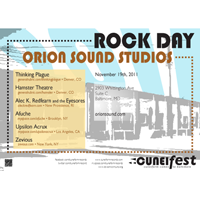 CUNEIFEST'S JAZZ DAY
For high resolutions photos of the artists and their album art you may visit the
Cuneiform press page
. Below are the direct links to the artists playing at Cuneifest.
CUNEIFEST'S ROCK DAY
Alec K. Redfearn and the Eyesores
Upsilon Acrux
Afuche
Zevious
Hamster Theatre
Thinking Plague
CUNEIFEST'S JAZZ DAY
Jason Adasiewicz's Rolldown
Ideal Bread
Carlo De Rosa's Cross-Fade
The Claudia Quintet + 1
Postive Catastrophe
CUNEIFEST MUSIC SAMPLER