Cuneiform Records,
on behalf of
The Rock In Opposition 2014-France Festival,
invites fans of avant rock worldwide:
COME TO RiO FRANCE 2014!!!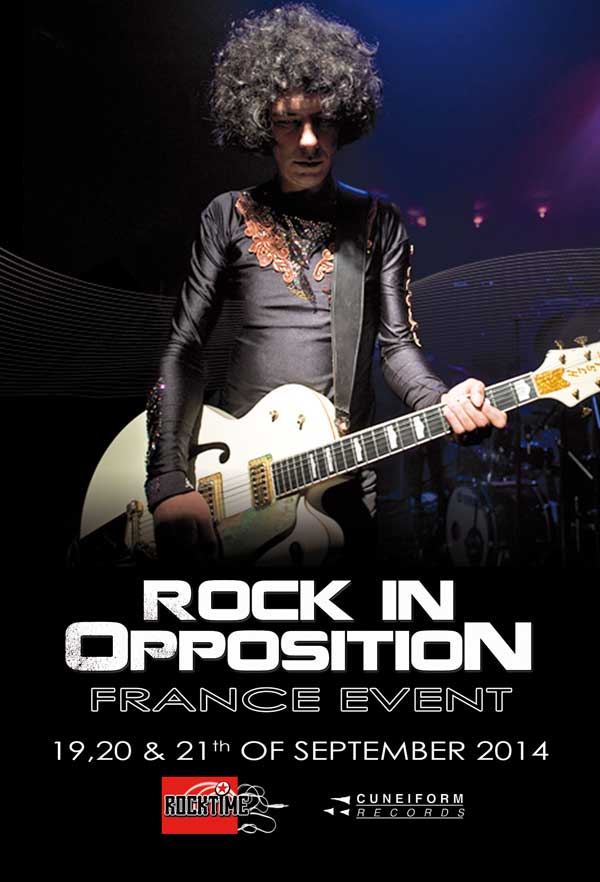 http://www.rocktime.org/rio/

The Rock in Opposition Festival - France
will be held
September 19 - 21, 2014
at
Maison de Musique, Cap Decouverte,
Carmaux (near Toulouse), France
Since 2007, a Rock in Opposition Festival has been held annually in southern France. Featuring some of the most provocative, innovative, and artistically progressive rock music created over the past 4 decades to the present day, Rock In Opposition–France has aimed to "transport the creative flames and anti-corporate-rock aesthetic of the original Rock In Opposition movement into the new millennium." In 2014, Rock in Opposition–France will be held from Sept. 19-21 at the festival's long-standing mountaintop venue, Maison de Musique at Cap Decouverte. These Rock in Opposition festivals in France have proven so popular among international audiences that this year, in November 2014, a second Rock in Opposition Festival [http://www.rockinopposition-japan.com/] will be held in Tokyo, Japan.
The lineup for RiO France includes:
Magma
Offering
Fred Frith
The Young Gods
Doctor Nerve
Le Silo
Artaud Beats


October Equus
Caillou
Stabat Akish
Artús
Chromb
Ni
Les Oranges Bleues
Visit the official RiO France website for more info:
http://www.rocktime.org/rio/
Posted in both English and French, the official RiO France 2014 website features full festival information including schedule/program; artist bios; transportation, maps and hotels; and much more:


Join the RiO France 2014 Facebook Event:
https://www.facebook.com/events/1443061782591638/

RIO FRANCE 2014 POSTERS (click to enlarge):

__________________ 


Cuneiform Records
is proud to announce that
Doctor Nerve
– one of the First Bands Signed to Cuneiform, which Celebrates its 30th Anniversary in 2014 –
will perform
Friday, September 19 at
Rock in Opposition–France 2014

Cuneiform's extensive catalogue of close to 400 albums contains what is probably the largest selection of Rock in Opposition recordings of any label in the world. Founded in 1984 and based in Washington DC/Silver Spring MD, Cuneiform continues to actively release, distribute and promote Rock in Opposition music worldwide, alongside other adventurous musical offerings. Cuneiform releases 15 albums a year, and is honored to represent some of the best composers and musicians on the planet.

Cuneiform released its first Doctor Nerve album, Armed Observation/Out to Bomb Fresh Kings, in 1987. It released numerous other recordings by the New York City-based band in the 1990s. Doctor Nerve's leader, Nick Didkovsky, also appeared in the 2000s on other Cuneiform recordings with the trio Bone (Hugh Hopper & John Roulat).


PRESS CONTACT INFORMATION
To request interviews with Doctor Nerve and other Cuneiform artists, or for information about Cuneiform recordings and/or Cuneiform's 30th anniversary, please contact :

Cuneiform Records Publicity & Promotion
Joyce: joyce@cuneiformrecords.com (Director, press & foreign radio)

tel. 301-589-8894 
P.O. Box 8427
Silver Spring, MD 20907-842
[Washington, D.C.]


www.cuneiformrecords.com
www.twitter.com/cuneiformrecord
www.facebook.com/cuneiformrecords
www.soundcloud.com/cuneiformrecords
www.youtube.com/CuneiformRecords



CUNEIFORM RECORDING ARTIST
DOCTOR NERVE (USA)
appearing at
RIO FESTIVAL-FRANCE 2014 :

Performing Friday, September 19 @ 11:45pm
at RiO France 2014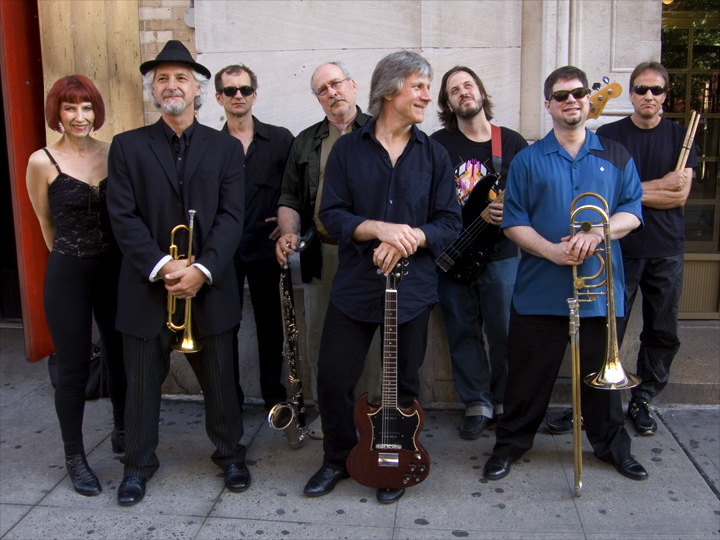 Doctor Nerve found its roots in the Creative Music Studio (CMS) in 1980. It was there that Nick Didkovsky took a composition class with Baikida Carroll and Dave Holland. Baikida's deceptively simple homework assignment was to "write two lines of music that fit together." Didkovsky brought his two lines back to the studio the next day, sketched the music on the blackboard, and after a few moments twenty student musicians locked into the groove and studio exploded with excitement. Baikida started improvising over the top, while Dave was playing electric bass and smiling radiantly. The experience was very powerful, both musically and emotionally. It laid the foundation of the early Doctor Nerve sound: heavy, modular grooves, spiky horn lines, complexity that nevertheless was felt deeply in the body. Further influenced by the sound of the New York City bands like Noise R Us (Jim Matus, Phillip Johnston) with its successful fusion of heavy rock guitar and counterpuntal horns, Didkovsky saw the potential for an instrumental rock band.

Nick met saxophonist Yves Duboin and drummer Leo Ciesa at CMS. Early versions of Doctor Nerve grew out of their collective experience. When Nick moved to New York City in 1983, earlier incarnations of the ensemble solidified. The band took the name Doctor Nerve, adding Dave Douglas on trumpet, Michael Lytle on bass clarinet, and other players who were carving out their place in the downtown New York scene. Didkovsky self-produced the first Nerve LP, which was later re-released on the German label No Man's Land. The success of the first record led to the Cuneiform Records release of Armed Observation which was produced by Fred Frith. Concert appearances at the Moers Festival, FIMAV, Musique Action and other international shows helped push Nerve's momentum forward. A number of record releases on Cuneiform followed.
The history of Doctor Nerve is marked by restless experimentation. Didkovsky's work with computer assisted composition gave birth to a number of idiosyncratic "Nerveware" pieces. Inspired by John Zorn's "Cobra" Didkovsky also introduced conducted improvisation to the band. The composition "Ereia" saw Doctor Nerve augmented by the Sirius String Quartet, performing an hour long work in three movements which premiered at the FIMAV Festival in Victoriaville, QC.

Today Doctor Nerve consists of a stable line up of players. Trumpet beast Rob Henke leads the four piece horn section. Jesse Krakow (Dot Wiggin Band, Fast 'n' Bulbous) has held down the bass chair for a few years now. The virtuosic talents of keyboardist Kathleen Supové and trombonist Ben Herrington (Meridian Arts Ensemble) raise the game of the band and point to an exciting future.

Doctor Nerve recently recorded a new EP with four new compositions. These pieces continue with the heavier sound established on the "Skin" CD. Didkovsky is currently composing new pieces, at least one of which will premiere at RIO.
For more information about Doctor Nerve, see:
Doctor Nerve @ CuneiformRecords.com
(recordings & activities on Cuneiform)

http://www.doctornerve.org/
(official website)

https://www.facebook.com/DoctorNerve
__________________



Doctor Nerve European Tour 2014
[Tour site: http://www.doctornervetour.eu/index.html]

September 19 - Le Garric, France
RIO Festival - Cap' Découverte - 81450 Le Garric - France

September 20 - Avignon, France
Les hauts Plateaux - 4 Rue des Escaliers Sainte-Anne - 84000 Avignon - France

September 21 - Genève, Switzerland
Cave 12 - Rue de la Prairie 4 - 1202 Genève - Switzerland

September 23 - Area Sismica - Via le Selve, 23 - 47121 Forli - Italy

September 25 - Forli, Italy
Jazzclub Unterfahrt - Einsteinstrasse 42 - 81675 München - Germany

September 26 - Würzburg, Germany
Blauer Adler presented by Freakshow In Concert - Mergentheimer Strasse 17 - 97082 Würzburg - Germany

__________________

Doctor Nerve-related releases
available on Cuneiform Records
Bone


[Nick Didkovsky, Hugh Hopper, John Roulat]


The Gift of Purpose


[Hopper Family Benefit Album]


Stream the entire album
@ Bandcamp

Purchase @

AMAZON

-

BANDCAMP
WAYSIDE MUSIC
Various Artists
Transforms: The Nerve Events Project
[Performances by Henry Kaiser, George Lowe, Neil Rolnick, Thomas Dimuzio, Frank Pahl, Iconoclast, members of Dr. Nerve, and many others.]


"Nerve Us" by Neil Rolnick
& "Got That Nerve" by Henry Kaiser
@ Bandcamp

Purchase @
AMAZON - ITUNES - BANDCAMP - WAYSIDE MUSIC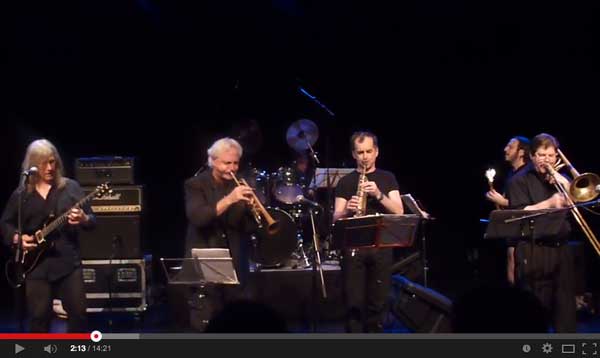 [WATCH: Doctor Nerve "I'm Not Dumb Now (1)" @ Heerlen, May 2013]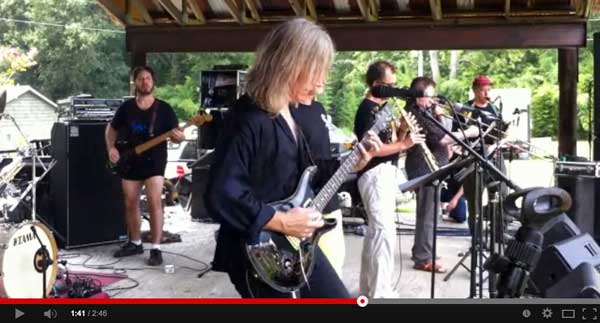 [WATCH: Doctor Nerve "Splinter" @ ProgDay 2012]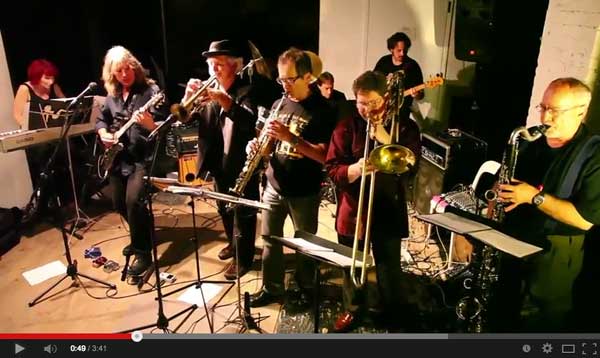 [WATCH: Doctor Nerve "If You Were Me Right Now I'd Be Dead"
@ The Stone, NYC - Nov 29 2011]


For more information about Doctor Nerve, see:
Doctor Nerve @ CuneiformRecords.com
(recordings & activities on Cuneiform)
http://www.doctornerve.org/
(official website)
https://www.facebook.com/DoctorNerve

____________________ 


For more information about Cuneiform Records, the talented artists that it represents, and the numerous adventurous music recordings it's released over three decades,
please visit:

http://www.cuneiformrecords.com/

www.youtube.com/CuneiformRecords

www.facebook.com/cuneiformrecords

www.twitter.com/cuneiformrecord