Saxophonist/Composer Phillip Johnston,
Co-Leader of The Microscopic Septet,
Returns to NYC in March 2015 to Celebrate his 60th Birthday with a Whirlwind of Concerts
- 2+ Concerts by The Microscopic Septet -
- a Week Residency at John Zorn's The Stone -
- 2 Performances of Wordless with Art Spiegelman -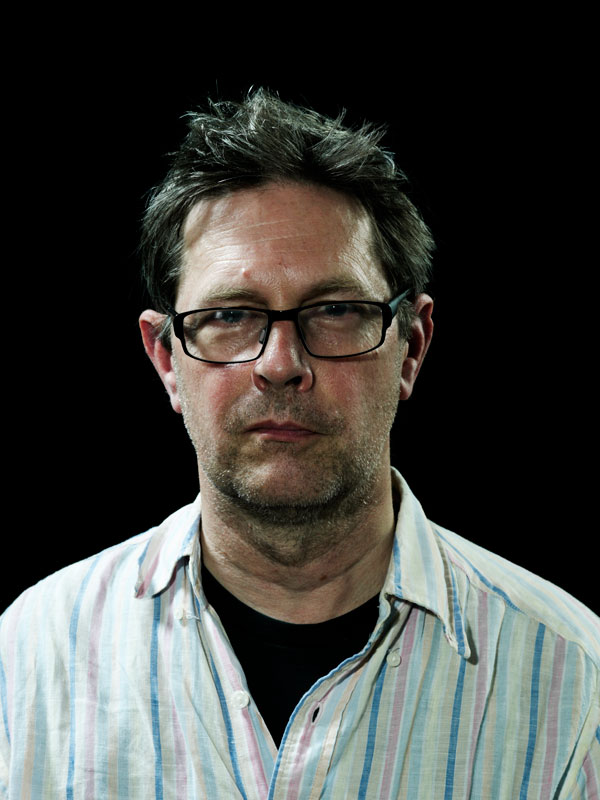 [Phillip Johnston | credit: photographer Andrew Cowen (Australia) ]
New York composer/saxophonist
Phillip Johnston
has been living in Sydney, Australia since 2005, although frequently returning to New York City to perform and record and to work with a diverse array of collaborators. On the occasion of recently turning 60 (January 22
2015)
, he will perform a weeklong residency at
John Zorn
's music venue
The Stone
,
presenting twelve different musical offering over 6 nights, from
March 3rd through 8th
. These will include both new and old collaborations, ranging through solo soprano saxophone, a series of duos and trios, and some medium-sized ensembles. It will end with a set-length large-ensemble composition, similar in type to what Johnston had presented in such NYC venues as InRoads in the 1980s, and featuring musicians drawn from the entire week. In anticipation of his Stone residency, over the next few weeks Johnston will post free audio files on SoundCloud to give an aroma of some of the performances.
Johnston has long served (since the 1980s!) as co-leader/co-composer of NYC's
Microscopic Septet
, and his New York sojourn will include several redically different performances with that legendary ensemble. On March 5th at The Stone, as part of Johnston's residency, The Microscopic Septet will play its first-ever concert of free improvisations – a one-time event! Two days later, a unique variant of The Micros performs at The Stone:
The Microscopic Saxophone Quartet
. Finally, on March 19th, the Septet will play many of its beloved compositions at
Small's Jazz Club.
During the second week of March, Johnston and his jazz sextet will present two performances the North East of Wordless!, his multi-media collaboration with Art Spiegelman. Spiegelman, Johnston and his sextet will present Wordless! on March 10th at Williams College in Williamstown, MA, and on March 13th in NYC, at Columbia University.
http://www.phillipjohnston.com/
----

PHILLIP JOHNSTON
NYC CONCERT DATES: MARCH 2015

THE MICROSCOPIC SEPTET
NYC DATES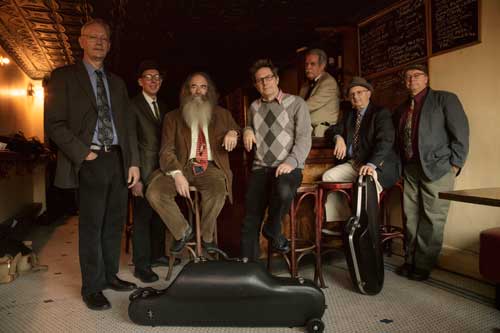 March 5, 2015
an evening of free improvisations!
10PM
The Microscopic Septet
The Stone, New York City
Located at the center of
Avenue C and 2nd Street
http://www.thestonenyc.com

March 19, 2015
an evening of compositions!
9:30 PM

The Microscopic Septet
Smalls Jazz Club
183 West 10th Street
New York, NY
http://www.smallsjazzclub.com/

March 7, 2015
compositions for saxophone quartet by Phillip Johnston
8PM

The Microscopic Saxophone Quartet
The Stone, NYC
http://www.thestonenyc.com
The Microscopic Septet
are widely considered one of the most important and unique bands to come out of the New York Downtown scene of the 1980s. Never sufficiently contained by a single category, the Micros—co-led by by soprano saxophonist
Phillip Johnston
and pianist
Joel Forrester
—formed during a remarkable period of musical experimentation and quickly distinguished themselves as a raucously fun, musically adept, and wickedly clever jazz band.
Originally active from 1980–1992 and reunited annually since 2006, the Micros mix a reeds-and-rhythm texture similar to those of the Swing Era with influences from the entire continuum of jazz. The result is a brilliant blend of fresh-sounding ideas, orchestrations, and inspired soloing, topped by a unique combination of swing, energy, and humor that
DownBeat Magazine
recently described as "seminal, brilliant post-modern jazz."
But their inspiration is by no means limited to jazz alone. The Micros reward even casual listeners with tasty bits of klezmer, Latin, R&B, tango, and tributes to pop entertainment ranging from silent comedy through big-screen melodrama, with stops at Warner Brothers cartoons and B-movie camp along the way. Unencumbered by the humorless purism of uptown jazz critics, audiences quickly recognized what the former took decades to see: music this eclectic doesn't require a cap and gown to appreciate it.
http://www.microscopicseptet.com/
"One of the most distinctive sounds in contemporary jazz."
-John Shand, Sydney Morning Herald

THE MICROSCOPIC SEPTET :: ALBUMS ON CUNEIFORM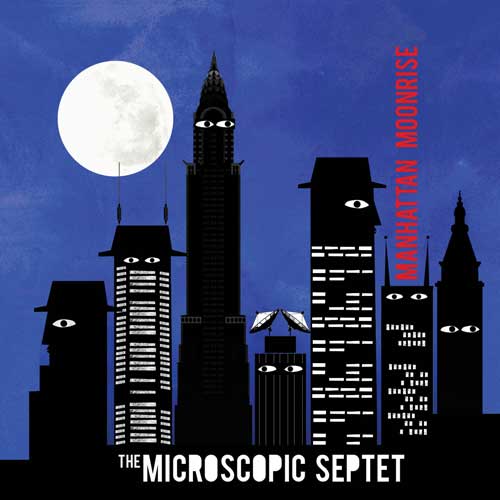 [cover art by: Antonia Pesenti]

THE MICROSCOPIC SEPTET
MANHATTAN MOONRISE


"Let's Coolerate One" (mp3 download)
stream: @SoundCloud / @Bandcamp / @YouTube

Release Date: 5/27/2014 - Genre: Jazz
Format: CD / Digital Download


"Time has been kind to The Microscopic Septet ... Ever the pranksters, the Micros continue to invoke myriad references in their quixotic musical vision, seamlessly unifying disparate antecedents into surprisingly cohesive compositions: "Hang It On a Line" integrates the familiar chord changes of Hendrix's "Hey Joe" into an episodic feature for Dave Sewelson's protean baritone; "Occupy Your Life" transposes the iconic second movement of Beethoven's Seventh Symphony into an austere tango; and the lilting melody of "Star Turn" deftly evokes Mancini by way of Monk.....
Perhaps it was their lengthy hiatus – although an argument could easily be made for the charismatic appeal of Johnston and Forrester's timeless melodies and sophisticated arrangements – but these fellas still sound inspired. Joyously performed by seasoned veterans, Manhattan Moonrise fits seamlessly into the Micros' oeuvre, an effort as singularly engaging as the Septet's earliest recordings. –Troy Collins, Point of Departure


----
PHILLIP JOHNSTON AT THE STONE
MARCH 3–8, 2015

The Stone, New York City

Located at the center of
Avenue C and 2nd Street
http://www.thestonenyc.com
every night sets at 8pm and 10pm
ADMISSION
general $15 per set (unless otherwise noted)
students 13 to 19 $10 per set at all times
children 12 and under admitted FREE
there are no advance ticket sales all admissions are at the door prior to each performance.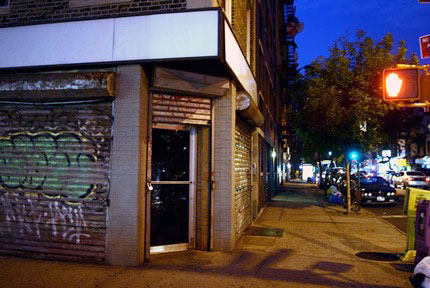 Tues Mar 3
8PM: Phillip Johnston solo + in multiples

Phillip Johnston: soprano saxophone.
The set opens with a set of solo soprano saxophone pieces created over the last few decades; the second half of the set will consist of new pieces for multiple saxophones, created with pre-recorded overdubbing of up to 16 soprano saxophone tracks.
[
SAMPLE TRACK
]
10PM: Phillip Johnston's Idea

Phillip Johnston: soprano saxophone; Joe Gallant: e bass, David Hofstra: e bass; Richard Dworkin: drums.
An improvising groove-oriented improvising quartet, from the era of punk-funk and No Wave, this is a reunion of a group that hasn't performed together since the mid-1980s. Hofstra and Dworkin are 2/3rds of the Microscopic Septet, but both have a deep history in the NYC New/No-Wave scene, being veterans of The Contortions, Chinese Puzzle, James White, The Waitresses, The Raybeats.
-
Wed Mar 4
8PM:
Phillip Johnston/Edward Johnson Duo
Phillip Johnston: soprano saxophone; Edward Johnson: piano
Pianist Edward Johnson has been creating a steady buzz among musicians in the know in his appearances with Tom Rainey, Tim Berne, Ellery Eskelin, Mark Helias, and Tony Malaby. This is a brand new collaboration and sure to be a memorable debut.
10PM:
Phillip Johnston's New Big Trouble
Phillip Johnston: soprano saxophone; Joe Fiedler: trombone; Mike Hashim: baritone saxophone; Neil Kirkwood: piano; David Hofstra: bass; Rob Garcia: drums
This current version of the early 90s ensemble that recorded two CDs for Black Saint and one for Avant, was formed in order to perform the music for Johnston's collaboration with Art Spiegelman, Wordless! At this gig the sextet will perform new non-Wordless music.
-
Thu Mar 5

8PM: Guy Klucevsek/Phillip Johnston Duo
Guy Klusevsek: accordion; Phillip Johnston: soprano saxophone
In the early 2000s New Music accordionist and jazz musician Phillip Johnston performed a repertoire of tunes composed by both of them. They toured the US & Europe and produced a Winter & Winter CD, Tales of the Cryptic, which prompted the New Yorker to write, "two players who share a sly, delightfully skewed way with musical idioms, Klucevsek and Johnston, are world-class instrumentalists and, seemingly, natural partners."
This reunion will be the first time the duo has performed together since the early 2000s.
10PM: The Microscopic Septet - improvisations

Phillip Johnston: soprano saxophone; Don Davis: alto saxophone; Mike Hashim: tenor saxophone; Dave Sewelson: baritone saxophone; Joel Forrester: piano; Dave Hofstra: bass Richard Dworkin: drums
Since 1981, the Microscopic Septet has been famed for the "turn-on-a-dime-precision" of their compositions and arrangements, and their stylistic references to the history of swing, bop, blues and R&B. This gig will contain none of that. Through the years of performing exquisitely crafted arrangements, the Micros have all individually maintained their roots in the free jazz and improvised music traditions. For the first time ever, the Micros perform an entire of evening of free improvisation.
-
Fri Mar 6
8PM: Joe Ruddick/Phillip Johnston Duo
Phillip Johnston: soprano saxophone; Joe Ruddick: piano
Joe Ruddick was Johnston's most frequent collaborator through the 1990s and early 2000s. In the Transparent Quartet and Big Trouble, on numerous compositions for film, dance and silent film, Ruddick's piano, organ and sampling keyboards were the foundation. After years of performing pages and pages of written music together, tonight they perform an entire set of free improvisations.
10PM: The Spokes
Andy Biskin: clarinet; Curt Hasselbring: trombone; Phillip Johnston: soprano saxophone
Chamber jazz compositions by three individualistic composers, performed by a rhythm-section-less horn trio of clarinet/trombone/soprano saxophone. Reviews invoke Satie, Zappa, Copland, New Orleans jazz, klezmer, and circus music. In reviewing their CD Not So Fast Jazz Times said they had, "imagination to burn."
-
Sat Mar 7
8PM: The Microscopic Saxophone Quartet
Phillip Johnston: soprano saxophone; Don Davis: alto saxophone; Mike Hashim: tenor saxophone; Dave Sewelson: baritone saxophone
The saxophonists from the Microscopic Septet (without the rhythm section of Forrester/Hofstra/Dworkin). With special guests.
10PM: Irwin/Johnston/Tomney
Pat Irwin: guitar, keyboards; Phillip Johnston: soprano saxophone; Ed Tomney: guitar, keyboards, analogue synths
An improvising and composing ensemble composed of three film music composers, they have been collaborating via the internet to collective tracks: this will be their first live performance together. All three share a background of straddling commercial and avant-garde music worlds for decades.
-
Sun Mar 8
8PM: Ned Rothenberg/Phillip Johnston Duo
Phillip Johnston: soprano saxophone; Ned Rothenberg: reeds
Two veterans of the Downtown NYC music scene of the 1980s, Johnston and Rothenberg will perform in duo together for the first time since their performance with Chris Abrahams in Sydney in 2008.
10PM: Phillip Johnston's Very Big Trouble
A set-length ensemble piece, in the tradition of works created by Johnston at 70s and 80s New Music venues in the 70s and 80s, featuring musicians drawn from the week's performances, and other musical friends from his 40-year career.
for more info on
Phillip Johnston 2015 Residency at The Stone
,
and for links to sound samples etc, please see:
http://www.phillipjohnston.com/pj.stone_1.html

http://www.phillipjohnston.com/pj.stone_2.html
----

ART SPIEGELMAN & PHILLIP JOHNSTON
WORDLESS!
MARCH 2015 PERFORMANCES


March 10, 2015

7:30 PM
WORDLESS!
Art Spiegelman & Phillip Johnston
Main Stage, '62 Center at Williams College
1000 Main St
Williams College
Williamstown, MA 01267, USA
Tickets: FREE [but required, reserve here.]
https://events.williams.edu

March 13, 2015

7:30 PM
WORDLESS!
Art Spiegelman & Phillip Johnston
Miller Theatre at Columbia University
2960 Broadway (at 116th Street)
MC 1801 | New York, NY 10027
Tickets: $25-$45 [Buy Single Tickets]
http://www.millertheatre.com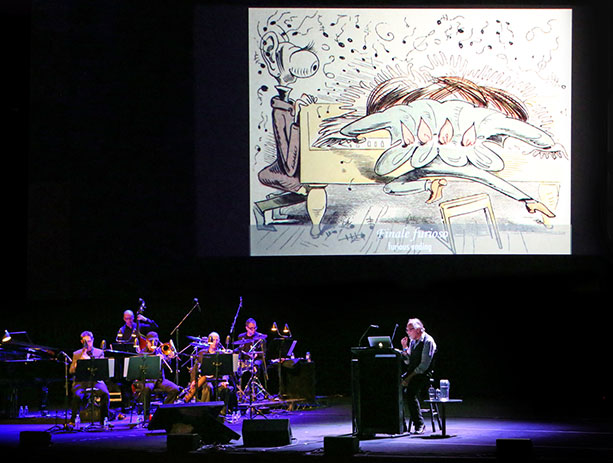 In his Pulitzer prize-winning masterpiece, Maus, Art Spiegelman changed the definition of comics forever. In "WORDLESS!" -- a new and stimulating hybrid of slides, talk, and musical performance -- he probes further into the nature and possibilities of his medium.

Spiegelman, a noted historian and theorist of comics as well as an artist, collaborates with Phillip Johnston, the critically acclaimed jazz composer who wrote all-new scores he will be performing live with his sextet. Johnston's music accompanies the cartoonist's personal tour of the first legitimate "graphic novels"— silent picture stories made by early 20th century masters like Frans Masereel, Lynd Ward and Milt Gross—and their influence on him. As Spiegelman explores "the battle between Words and Pictures," he smashes at the hyphen between High and Low Art in a presentation featuring a new work drawn specifically for this project, "Shaping Thought."