All-Star Trio Thumbscrew
- Mary Halvorson, Michael Formanek,
& Tomas Fujiwara -
Release Self-titled Debut Album &
Tour Two Continents

Thumbscrew celebrates their self-titled Cuneiform release & further hone their formidable collective chemistry in a series of Spring/Summer/Fall concerts across North America and in Central Europe

[Jump to: TOUR DETAILS - ALBUM DETAILS - BAND BIO ]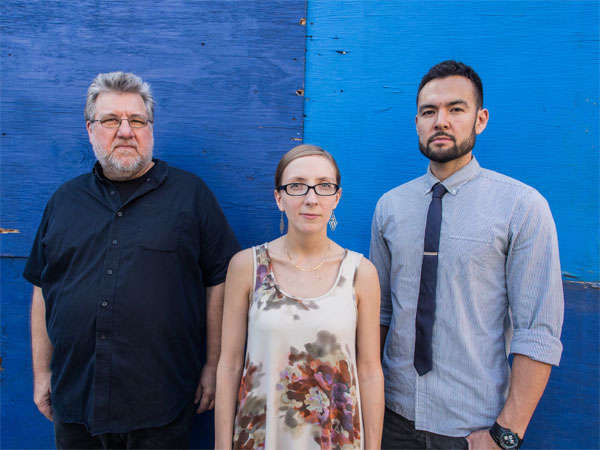 [credit: Peter Gannushkin]

Click on all images for hi-res links

Thumbscrew Spring/Summer Tour
April - September 2014


April 12 - New Haven, CT - Firehouse 12, 45 Crown St, New Haven, CT
April 19 - Philadelphia, PA - Center City Jazz Festival @ Fergie's Pub

European Dates
May 22 - Warsaw Poland - Polish Radio Concert Hall
May 24 - Prague, Czech Republic - Agharta Jazz Centrum, Lublaská 57
May 26 - Innsbruck, Austria - Verein Verbale/The Early Bird
May 27 - Schwaz, Austria - Eremitage, Innsbrucker Str 14, 6130 Schwaz
May 28 - Villach, Austria - Details TBA
May 30 - Vienna, Austria - Porgy and Bess, Riemergasse 11, 1010
May 31 - Bielefeld, Germany - Details TBA

USA Dates
June 17 - Los Angeles, CA - The Blue Whale, 123 Astronaut Onizuka Street
June 19-22 - Oakland, CA - Duende, 468 19th Street
June 23 - Sacramento, CA - Luna's Cafe, 1414 16th Street
June 25 - Santa Cruz, CA - Kuumbwa Jazz, 320-2 Cedar Street

September 11 - Ann Arbor, MI - Kerrytown Concert House, 415 N. 4th Ave.
September 12 - St. Louis, MO - New Music Circle, Location TBA
September 13 - Chicago, IL - Constellation, 3111 N Western Ave



Thumbscrew [Cuneiform, 2014]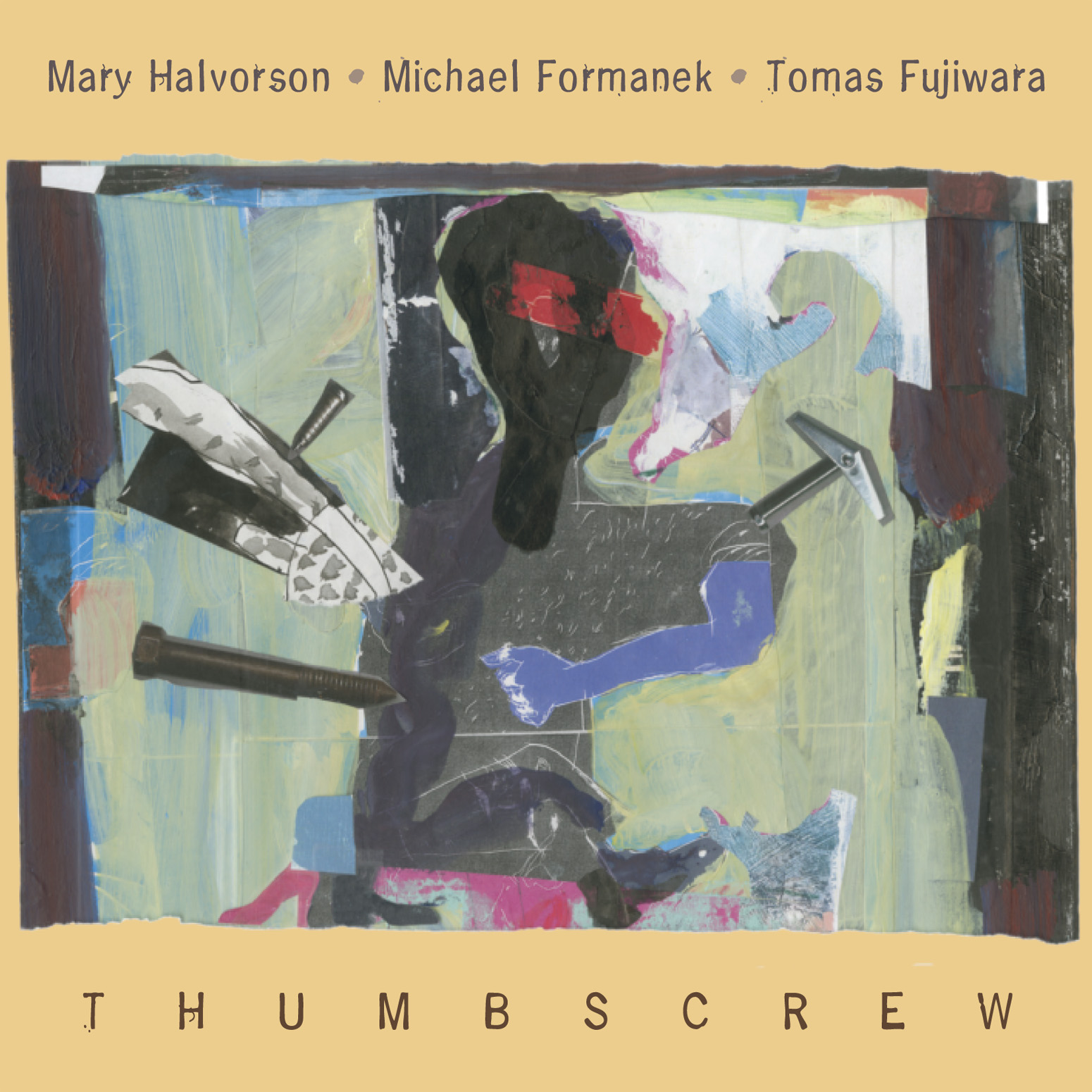 Listen to a free track from Thumbscrew, courtesy of Cuneiform Records:


"Cheap Knock Off" (mp3 download)
stream: @SOUNDCLOUD / @BANDCAMP / @YOUTUBE

"Completely democratic, both in terms of compositions and in playing, the threesome brings [Halvorson] together with bassist Michael Formanek and drummer Tomas Fujiwara, perfectly simpatico playmates...The interplay on Thumbscrew is super, and the tunes are suitably germinative… Halvorson…is on such a tear it's hilarious…4 1/2 stars"
-Downbeat

"Of course they throw punches—any band with Formanek guiding it through the rocks is going to have a feisty side. But from Halvorson's increasing poise to Fujiwara's deep agility, even the rumble purrs now and again"
-"The Hot Box", Downbeat

"Thumbscrew implies a more intense form of free improvisation that these three could easily deliver, yet, with a few exceptions, this music often relies on subtle interaction, lower volumes and expansive compositions."
-JazzTimes

"The barrage of riffs are both epic and melodic, the low end beefy and the percussion massive. Expect nothing less than magic from these three avant purveyors."
-The Village Voice

"Thumbscrew's self-titled album is a monumental achievement by one of New York's most exciting bands. This is creative music at its finest."
-Jazz Right Now

"A true collective, in which all the members contribute compositions - all of which were fresh for the project - Thumbscrew has a distinct and original sound, which is felt even more due to the strong personalities of all three of its members."
-Search and Restore

"Balancing sophisticated writing with adroit improvisational interplay, Thumbscrew is a captivating document of the harmonious chemistry shared by three master musicians. Following in the footsteps of recent releases from vanguard artists like Living By Lanterns, Rob Mazurek, and Jason Robinson, Cuneiform Records continues to issue some of the most compelling modern jazz of our time."
-All About Jazz

"The three players explore open, undulating grooves through a frequent tightening and loosening of their interplay along serpentine lines."
-Dusted Magazine

"The swift instrumental exchanges of Thumbscrew exemplify a group where leadership is in constant rotation."
-The Wire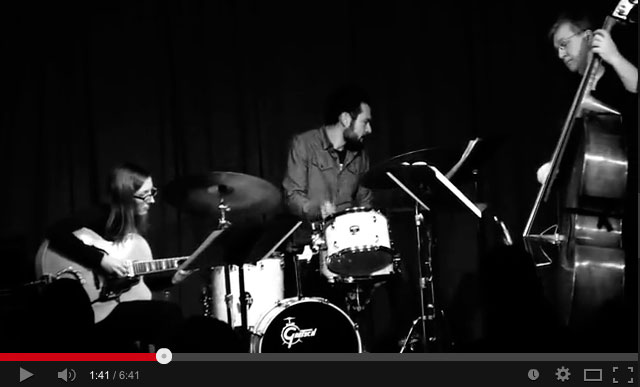 [VIDEO] Thumbscrew Live in Baltimore @ The Windup Space


The band's name might conjure a fearsome image, but Thumbscrew makes inviting music full of wonder and discovery from creative catalysts on jazz's adventurous frontiers for more than three decades.

Thumbscrew is a cooperative trio consisting of new jazz leaders Michael Formanek (double bass), Mary Halvorson (guitar), and Tomas Fujiwara (drums). The group, fresh off the release of their self-titled album on Cuneiform Records, are touring extensively, with dates from April to September in Europe and North America. In Europe, they'll be doing concerts in Poland, the Czech Republic, Austria, and Germany. In North America, they'll tour on both the East and West coasts, as well as in the Midwest.

In one sense, Thumbscrew can be seen as a nexus between a mid-career master and two rising powers. It's a collaboration that works beautifully, producing music greater than the sum of its parts.

Watching one of the trio's early Baltimore performances, DownBeat Magazine noted that:

"[Thumbscrew's] bonds are already strong. No one needs to be loudest. Formanek and Fujiwara both write pieces whose rhythms ebb and flow, and they really hook up as bassist and drummer when the pace surges ahead, falls back or jogs sideway - even when they're in 4/4. Formanek's bass is Thumbscrew's spine and heartbeat, and he's acutely sensitive to textural changes. When [Halvorson] kicked in a doubled, reverb-drenched tone, Formanek immediately shadowed her a fraction behind, increasing the blur."

Thumbscrew is refreshingly original, and works as a strong composer's vehicle. While many cooperative bands draw on material recycled from other projects, "One of the things we said at the beginning is let's just write music for Thumbscrew and it will only be Thumbscrew music," says Formanek. "It really is a three-composer trio, and all of our tunes have our basic aesthetics attached. But we want everybody to have input. Nobody's afraid to make a decision. It's one of the first co-ops I've been in where everyone's really willing to take control at any given moment."

The trio's self-titled release on Cuneiform, Thumbscrew, encompasses an array of textures and strategies, ith each musician contributing three tunes, while maintaining a consistently open and transparent sound. Generating tremendous intensity without necessarily increasingly volume or density, Thumbscrew buzzes and crackles, burns and croons. The group is both open and composerly. Part of what makes the band's music so engaging is that they draw widely and deeply from any number of sonic sources.

Recognized as one of the most important and resourceful new voices in avant guitar to emerge in the past decade, Mary Halvorson is a doggedly idiosyncratic artist who "can define the character of an entire band's tonal makeup without have to scream for attention," says S. Victor Aaron.

Tomas Fujiwara is attracted to similarly polymorphous configurations. Since moving to New York City at 17 to study at the New School, he's become one of the leading
drummers of his generation. He gained widespread attention via collaborations with Taylor Ho Bynum, including a high-wire duo, Bynum's Sextet, and the avant Afro-Caribbean little big band Positive Catastrophe.

One of jazz's definitive bassists, Michael Formanek has been a formidable presence on the American scene since the 1980s. Highly sought after by a broad spectrum of jazz masters desiring to play with an equal, he has also made major contributions as a bandleader, composer and educator.

No doubt, the synergy that ths dynamic collaborative trio have become known for will only increase in scope and tone on their upcoming tour.


For more information on Thumbscrew, please see:
www.thumbscrew.net - thumbscrew on facebook - thumbscrew on twitter
www.maryhalvorson.com - www.michaelformanek.com - www.tomasfujiwara.com