The Kandinsky Effect - Synesthesia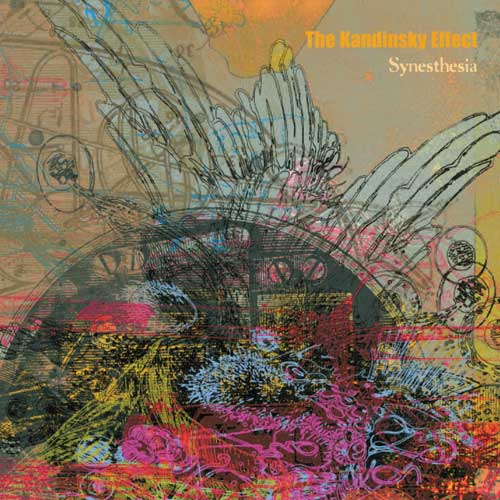 Genre: Jazz / Electronica / Post-Jazz
Format: CD / Digital Download
"Johnny Utah" (mp3 download)
stream: @SoundCloud / @Bandcamp / @YouTube


KANDINSKY EFFCT BAND BIO / PRESS RELEASE:
Conceived on Paris's cosmopolitan jazz scene, forged on the road in America, and informed by international currents in electronic music, The Kandinsky Effect is a jazz power trio for the 21st century. The trans-Atlantic band, based in New York City and Paris, makes its Cuneiform debut with Synesthesia, a roller-coaster ride of an album marked by fierce grooves, subtle electronic textures, intricate metrical shifts, and a commitment to empathic group interplay.

Featuring Warren Walker on saxophone and electronics, bassist Gaël Petrina, and drummer Caleb Dolister, The Kandinsky Effect explores a distinctive swath of sonic territory, inspired by similarly electronica-laced ensembles like Kneebody and Jaga Jazzist. With a long history as a cutting edge format, the saxophone, bass and drums trio is usually employed by horn players looking to explore harmonically unfettered improvisation. The Kandinsky Effect finds a different kind of freedom in the lack of a chordal instrument.

Steeped in improvisation and various post-bop vocabularies, the trio has honed a sound described by the Los Angeles Times as "bracing, electronically tweaked jazz." It's an approach that erases distinction between front line and rhythm section, as all three musicians constantly direct the music's flow, changing arrangements and musical movements on the fly by employing several dozen hand cues and other methods. As the group states, "Our music doesn't have to be harmonically complex to be interesting. The effects are almost a separate instrument. We think of ways to shape the effects around the tune. It's never ending. Every gig is different and an experiment. The risk is what makes it happen."

Active since 2007, the group has toured extensively, hitting clubs and festivals all across the USA, Canada and Europe, including the Reykjavik Jazz Festival in Iceland, and the Angel City Jazz Fest in Los Angeles. The Kandinsky Effect released an eponymous debut album on SNP Records in 2010 that earned enthusiastic reviews. Their second album, Synesthesia, was released by Cuneiform Records in 2013. Recorded in Iceland, and featuring 11 tracks that were simultaneously rhythmically gorgeous, groove-laden, compositionally interesting and immediately accessible, Synesthesia received international acclaim.

"Few trends in popular music have made such an indelible impression on modern jazz as '90s innovations in drum-n-bass. The fragmented, lightning-paced beats of
Squarepusher
and
Aphex Twin
have been gleefully appropriated by today's generation of percussionists and...effects pedals have made it possible...to create...electronic soundscapes once the signature of analog synthesizers. Paris/New York trio
The Kandinsky Effect
takes this approach, firmly grounding their electronic and rhythmic ideas in solid musicianship..... There is a fundamental expectation that a jazz record will be a document of a performance, as opposed to a sonic construction unto itself. The Kandinsky Effect does an amazing job of creating something that satisfies a listener's expectations for both."
- The New York City Jazz Record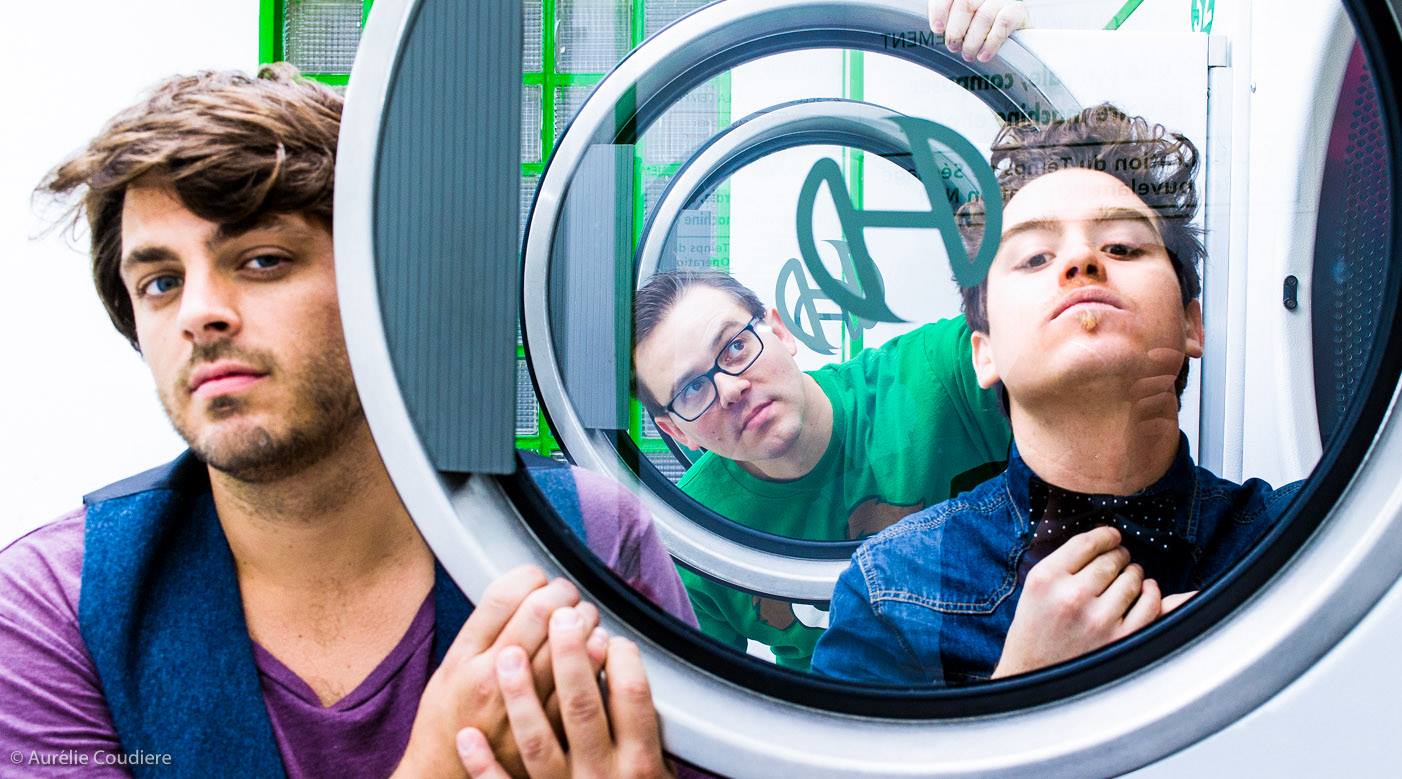 "Kandinsky Effect then continued its set of bracing, electronically tweaked jazz reminiscent of the bent funk-rock of the influential genre-mashing Seattle band Critters Buggin. Jazz review: Angel City Jazz Festival at the Ford Amphitheatre."
- Chris Barton, "Culture Monster Blog", Los Angeles Times, October 2, 2011

"Busy but subtle, drummer Caleb Dollister was the star of the Euro-jazz trio The Kandinsky Effect. While saxist Warren Walker jaked his knees behind simple lines, and electric bassist Gael Petrina plucked a driving groove, the real improv was going on kitside via Dollister's lighthanded sticks. ...tangy touches of electronic FX -- an easy group to like in a festival setting."
- Greg Burke, "Live reviews: Precious moments from Angel City Jazz Fest 2011, Sept. 24-Oct. 2," Metal Jazz, Oct. 6, 2011


www.thekandinskyeffect.com - www.facebook.com/TheKandinskyEffect
@www.cuneiformrecords.com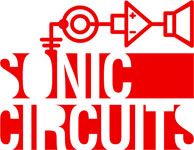 SONIC CIRCUITS, headquartered in downtown Silver Spring, is a Washington, DC area presenter for experimental music. Its goal is to expose audiences to cutting edge contemporary music that defies genres, and offer artists new platforms to present their music and opportunities to network and collaborate with artists from around the world. Since 2001, Sonic Circuits has organized an annual festival that brings world-class avant-garde musicians like Fennesz, Richard Pinhas & Merzbow, Magma and Faust to DC, spotlights the local music scene, and attracts local, national and international audiences. The Sonic Circuits Festival has been held in a wide range of venue, including the Atlas Center for Performing Arts (2013, 2012), the French Embassy (2010), Warehouse Next Door (2009) and many more. As part of its 2011 Festival, Sonic Circuits presented a free outdoor performance of Terry Riley's "In C" by a 22-piece ensemble (including Janel Leppin on cello), conducted by Anthony Pirog, at Silver Spring's Civic Center/Veterans Plaza. In addition to the festival, Sonic Circuits programs a year-round series of experimental music concerts at Pyramid Atlantic in downtown Silver Spring. Sonic Circuits is presented in part by Improv Arts Inc., a non-profit 501(c)3 organization dedicated to supporting the artistic and career development of artists and creating new markets for contemporary music. For more information, please see: http://dc-soniccircuits.org/

CUNEIFORM RECORDS, one of the most longstanding and widely respected record labels in the international avant-garde music scene, has been based in downtown Silver Spring since its founding in 1984. It specializes in cutting-edge music that challenges, redefines and/or transcends genres, including rock (avant-progressive, experimental, R.I.O., chamber rock), jazz, electronic, classical, ambient/world and much more. Over 30 years, it has released, distributed and internationally promoted at least 370 recordings by many of the world's best avant-garde artists. Besides The Kandinsky Effect, Cuneiform's roster includes such fast-rising stars as John Hollenbeck's The Claudia Quintet, Rob Mazurek's Sao Paulo Underground, Steve Moore, and The Ahleuchatistas, in addition to such long-established avant-garde icons as Wadada Leo Smith, Soft Machine, Richard Pinhas/Heldon, Univers Zero, David Borden/Mother Mallard Portable Masterpiece Co., Robert Wyatt and more. Cuneiform releases frequently appear in music critic's Best of Year lists. In recent years, Cuneiform itself has placed in the top 10 contemporary jazz/Creative Music labels worldwide in several international critics polls (New York City Jazz Record/USA; El Intruso International Critics Poll-Argentina (ranked at #2; above ECM at #3!); Musica Jazz-Italy, DownBeat-USA). In 2013, one of Cuneiform's releases, Wadada Leo Smith's Ten Freedom Summers, a monumental musical tribute to the Civil Rights movement, was named one of the three official finalists for the Pulitzer Prize in Music, the most prestigious award in American music. For more information on Cuneiform, see: http://www.cuneiformrecords.com
BIOWALL PLAZA is a radically unique, multi-dimensional public space that integrates cutting-edge architecture and landscape design, nature and technology, and art/vision with music/sound. It is part of an architecturally striking complex of buildings being built in downtown Silver Spring by United Therapeutics, a biotechnology company focusing on the development and commercialization of unique products to address the unmet needs of patients with chronic and life-threatening conditions. Designed by Schick Goldstein Architects, the United Therapeutics complex won a 2010 LEED Gold Award for Excellence in new Building Design and Construction from the US Green Building Council. Located on Cameron Street between Spring and Fenton, one block north of Colesville Road, BioWall Plaza fronts the complex's main entrance. Designed by landscape architect Oehme van Sweden & Associates, who also designed the World War II Memorial in Washington in DC and various projects at the University of Virginia, Charlottesville, the New York Botanical Garden, and elsewhere, BioWall Plaza is a circular, stone-paved outdoor space featuring a fountain, native plantings, and sculptural seating (some illuminated internally with shifting colors) that face a 16"x 9" video screen displaying nature scenes. Ambient music emerges from hidden sound sources on the plaza and along nearby sidewalks. A unique urban space that feels at once open and intimate, organic and carefully composed, BioWall Plaza is an ideal setting to hear The Kandinsky Effect perform their music, music at once global and intimate. For more information on BioWall Plaza and Oehme, van Sweden's other landscape projects, see: http://ovsla.com/portfolio/commercial-portfolio/united-therapeutics/