http://www.rockinopposition-japan.com/


Cuneiform Records is Honored to Announce that
five Cuneiform Bands/Recording Artists
will Appear at the
FIRST-EVER


Rock in Opposition Festival - Japan
November 15-16, 2014
Cuneiform Records is proud to announce that 5 of its bands will be among the 10 groups performing at the first-ever Rock in Opposition (R.I.O.) Festival to be held in Japan. This two-day festival devoted to artistically-uncompromising rock music celebrates "the incendiary spirit of Rock in Opposition" and will draw audiences from around the world.
Cuneiform–associated bands appearing at Rock in Opposition-Japan 2014 include:
(click on band name for more info):

Since 2007, a Rock in Opposition Festival has been held annually in southern France. Featuring some of the most provocative, innovative, and artistically progressive rock music created over the past 4 decades to the present day, Rock In Opposition–France has aimed to "transport the creative flames and anti-corporate-rock aesthetic of the original Rock In Opposition movement into the new millennium."

This year, the creative flames of Rock In Opposition have spread to Japan. Curated and organized by the RIO Japan Committee, a Japanese team of music professionals and fans, Rock In Oppostion Festival–Japan marks the first time that a wide spectrum of this groundbreaking music has been assembled for presentation as a music genre and movement on Asian shores. Held in Tokyo, the 2014 festival will spotlight 10 of the most adventurous bands on the current international avant-music scene. Representing some of the best music born from Rock in Opposition's creative fire, these bands include some of the movement's founding musicians (who played in the 1978 RiO concerts) as well as young artists carrying and transforming RiO's flame in the 21st Century

Half of Japan festival's international line-up – a total of 5 bands – are artists associated (through current or past recordings) with Cuneiform Records. A US-based record label devoted to cutting-edge, avant-garde music, Cuneiform's extensive catalogue of close to 400 albums contains what is probably the largest selection of Rock in Opposition recordings of any label in the world. Founded in 1984 and based in Washington DC/Silver Spring MD, Cuneiform continues to actively release, distribute and promote Rock in Opposition music worldwide, alongside other adventurous musical offerings. Cuneiform releases 15 albums a year, and is honored to represent some of the best composers and musicians on the planet..


Cuneiform Records is proud to announce that 2014
is its 30th Anniversary!

For more information about Cuneiform Records, the talented artists that it represents, and the numerous adventurous music recordings it's released over three decades,
please visit:

http://www.cuneiformrecords.com/

www.youtube.com/CuneiformRecords

www.facebook.com/cuneiformrecords

www.twitter.com/cuneiformrecord

RiO–Japan 2014 is the first-ever festival in Japan devoted to truly Progressive Rock music associated with the aesthetics, and/or the ideals, of the Rock in Opposition movement. A two-day festival, it will take place from the 15th to 16th of November 2014 in Tokyo, Japan, at the venue Tsutaya O-East. This festival features ten international acts that are challenging, ground-breaking and revolutionary, following the spirit of the original Rock in Opposition movement.

The full lineup for RiO Japan includes:
Aranis (Belgium)
The Artaud Beats (U.K.)
Happy Family (Japan)
Kouenji Hyakkei (Japan)
Mats / Morgan Band (Sweden)
Picchio dal Pozzo (Italy)
Richard Pinhas (France)
Present (Belgium)
Le * Silo ( Japan )
SOLA / Lars Holmer's Global Home Project (Sweden / Japan

Visit the official RiO Japan website for more info:
http://www.rockinopposition-japan.com
Please visit the official RiO Japan 2014 website, which is posted in both English and Japanese. This excellent and comprehensive website features full festival information including schedule/program; artist bios; transportation, maps and hotels; and much more.

RIO JAPAN 2014 FLYER (click to enlarge):

__________________ 


CUNEIFORM RECORDING ARTISTS AT
RIO FESTIVAL-JAPAN 2014 :

Happy Family (Japan)
Performing November 16
at RiO Japan 2014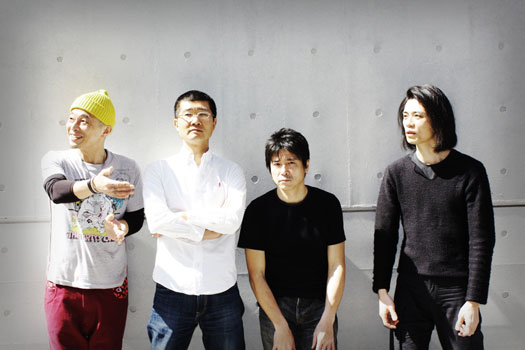 Happy Family @ CuneiformRecords.com

Happy Family was formed in 1987 in Tokyo, Japan by the members from Meiji University musical circle. They began by playing covers of progressive rock such as King Crimson or Yes, but soon aftrwards, they started writing original tunes with very complex compositions (similar to Recommended Records artists) that expanded into hard rock. An active live band, Happy Family played numerous shows in their first years. After recording a demo tape with 3 tunes, they released their 1st, self-titled album, Happy Family, on Cuneiform Records in 1995; it was the frst album by a Japanese artist on that American label. In the same year, they covered a song by Daniel Denis, Univers Zero's composer/leader/percussionist, for Unsettled Scores, a Cuneiform compilation album that celebrated the label's 10th Anniversary. Happy Family continued to refine their signature sound – original hard rock melded with complex composition – and in 1997 they released their 2nd album on Cuneiform, Toscco, which featured a new guitarist. Although these recordings brought Happy Family international critical acclaim, and the band was in-demand for live performances, Happy Family decided to disband in the autumn of 1998.

In 2012, 15 years after they disbanded, Happy Family have reformed with a new lineup, and a new sound which is different from theirs from the 90's but still distinctly recognizebale as 'Happy Family'. In September 2014, the band will release its 3rd album on Cuneiform, called Minimal Gods. Happy Family's current lineup is, Kenichi Morimoto (key), Keiichi Nagase (dr), Takahiro Izutani (g), Hidemi Ichikawa (b).
Happy Family's upcoming release on Cuneiform Records: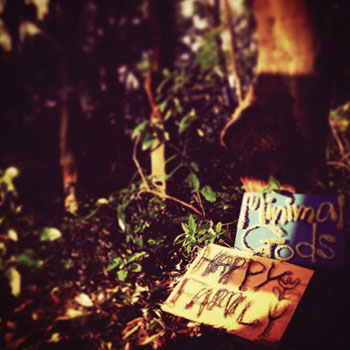 Happy Family
Minimal Gods



STREAM "Slide" from Minimal Gods @ SOUNDCLOUD

[Out September 30, 2014 on Cuneiform Records]


also out now on Cuneiform Records
Happy Family

Happy Family


[

listen

]
----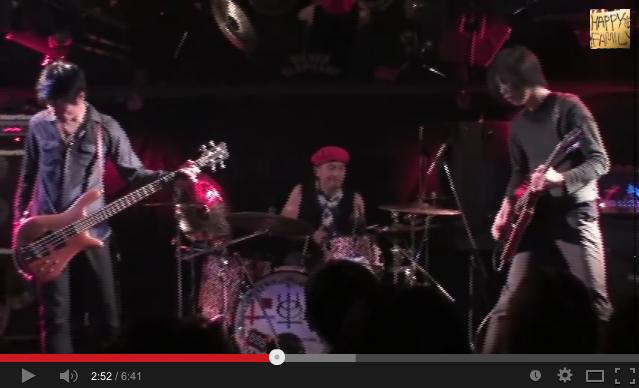 [WATCH Happy Family live @ Silver Elephant Tokyo Japan]

For more information about Happy Famly:
Happy Family @ CuneiformRecords.com
https://www.facebook.com/HappyFamily.music

____________________ 


Mats/ Morgan Band (Sweden)
Performing November 16
at RiO Japan 2014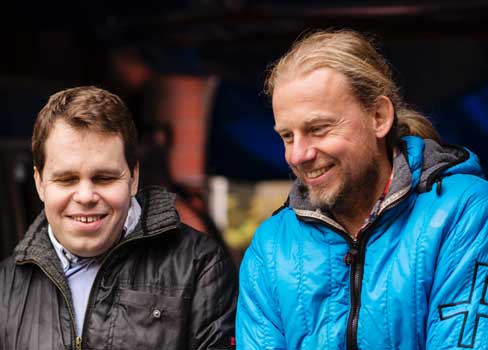 Mats/ Morgan @ CuneiformRecords.com

Keyboardist Mats Öberg and drummer Morgan Ågren have worked together for nearly 3/4s of their lives. Both were childhood prodigies in Sweden who met in 1981 and have since grown into adults recognized as absolute masters of their respective instruments. Their musical collaboration has steadily evolved over the past 30+ years from early duo experiments, to Zappa cover band, to actually meeting and performing with Frank Zappa and his band, to a quintet lineup of their own band, to a keyboard/bass/drums trio, and now, to their current quartet formation. Their music has also greatly changed over the years, becoming ever-more accessible and contemporary, with Mats & Morgan adding elements from electronica to their roots in jazz/rock, complex rock, and avant-garde music. Their sound playfully blends these electronic influences with jazz fusion with the soulful grooves of Earth, Wind and Fire, avant-garde atonalities, the melodicism of Stevie Wonder and the complexity and humor of Zappa and Hermeto Pascoal. While some of the Zappa influence from their early days remains, Morgan and Mats have long since found their own voices, one in which humor and restraint is mixed into these superb players' virtuosity.

In the mid 90's, Mats/Morgan began releasing CDs on Morgan's label Ultimate Audio Entertainment. Since forming the Mats/Morgan Band in 2001, they evolved into a force on the international concert circuit, a well-honed, cohesive unit who had developed their own voice in progressive jazz/rock, amazing audiences in Europe, Asia and the USA. Cuneiform saw their live performance at the 2004 Les Tritonales Festival in Paris, and signed them to the label. Thanks for Flying with Us, their first Cuneiform release, came out in 2005 to international acclaim. In addition to releasing all of Mats/Morgan's subsequent new recordings, in 2008 Cuneiform began reissuing remixed/remastered editions of the early Mats/Morgan albums first released on Morgan's label. Cuneiform's new release of [schack tati], in 2014, is the first Mats/Morgan album recorded in Morgan's newly-built studio in Sweden. Mats/Morgan have performed live at festivals worldwide, and each time they've entertained and thrilled audiences with their joyous musical chemistry, born of a lifetime of musical collaboration and friendship.
Mats/Morgan's new release on Cuneiform Records: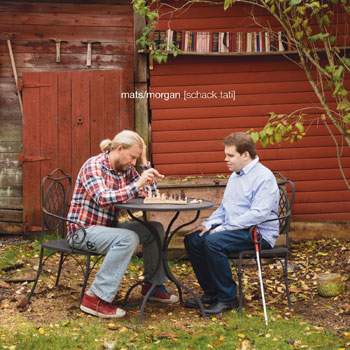 Mats/Morgan
[schack tati]



STREAM "Rubber Sky" from [schack tati] @
SOUNDCLOUD / BANDCAMP / YOUTUBE

[schack tati] PURCHASE LINKS
ITUNES - AMAZON - BANDCAMP - WAYSIDE MUSIC


also out now on Cuneiform Records
Mats/Morgan

Radio Da Da
/ The Teenage Tapes


[

listen

]

Mats/Morgan Band

Live


[

listen

]

Mats/Morgan Band

The Music or the Money?


[

listen

]

Mats/Morgan

Trends and Other Diseases


[

listen

]

Mats/Morgan Band

Heat Beats Live


[

listen

]

Mats/Morgan Band

Thanks For Flying With Us


[

listen

]
-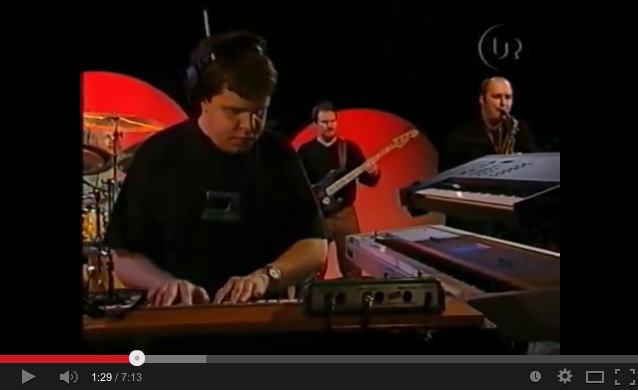 [WATCH Mats/ Morgan Band- The Chicken]


For more information about Mats/Morgan,
see:
Mats/ Morgan @ CuneiformRecords.com
(recordings & activities on Cuneiform)
http://www.morganagren.com
(official website)
____________________ 


Picchio dal Pozzo (Italy)
Performing November 15
at RiO Japan 2014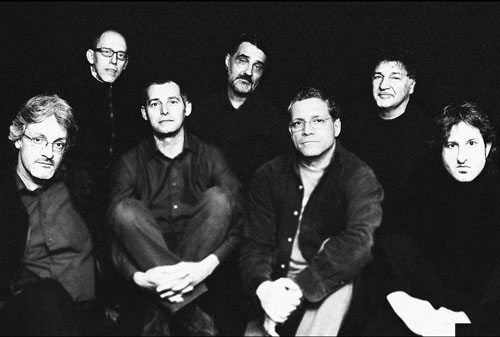 Picchio dal Pozzo @ CuneiformRecords.com
Picchio dal Pozzo have released one album on Cuneiform Records – 2001's Camere Zimmer 
Rooms – and numerous recordings on other labels.

The band grew out of a line-up of school-mates in the early '70s consisting of Aldo De Scalzi (vocal and keys), Paolo Griguolo (guitars and recorder), Giorgio Karaghiosoff (flute and sax) and Andrea Beccari (bass and horn). They recorded their first album 'Picchio dal Pozzo' in 1976 with other music-buddies, principally Vittorio De Scalzi, Aldo's big brother. This record is considered the main Italian expression of Canterbury sound (Soft Machine, Gong, Henry Cow, National Health). Meanwhile the four guys got charmed by Robert Wyatt and decided to dedicate the album to an 'italianized' Roberto Viatti in the credits. After three more records ('Abbiamo tutti i suoi problemi'-1980, 'Camere Zimmer Rooms'-2001, 'Pic_nic @Valdapozzo'-2004), Picchio dal Pozzo published in 2008 a new album titled 'A_live', recorded at Altrock Festival in Sesto S.Giovanni (Milan) and in collaboration with Yugen, a band being part of the same label (Altrock Records). For this new adventure, Picchio dal Pozzo presents a new line-up. Beside De Scalzi, Giguolo and Di Marco, some of the best musicians of the genoese music scene show up: Luca Cresta (piano), Massimo Trigona (bass), Edmondo Romano (flute, sax, clarinett), Dado Sezzi (percussions).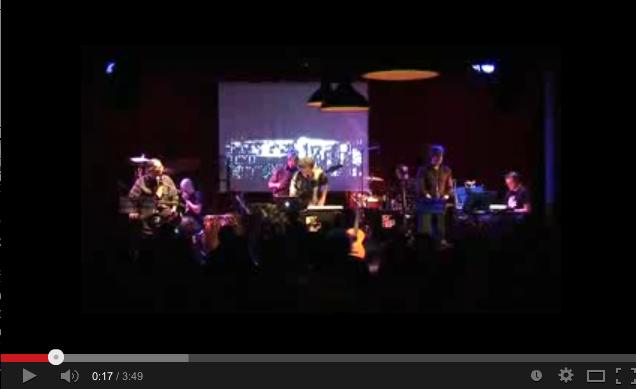 [WATCH Picchio dal Pozzo Off live in Genoa]

Richard Pinhas (France)
Performing November 15
at RiO Japan 2014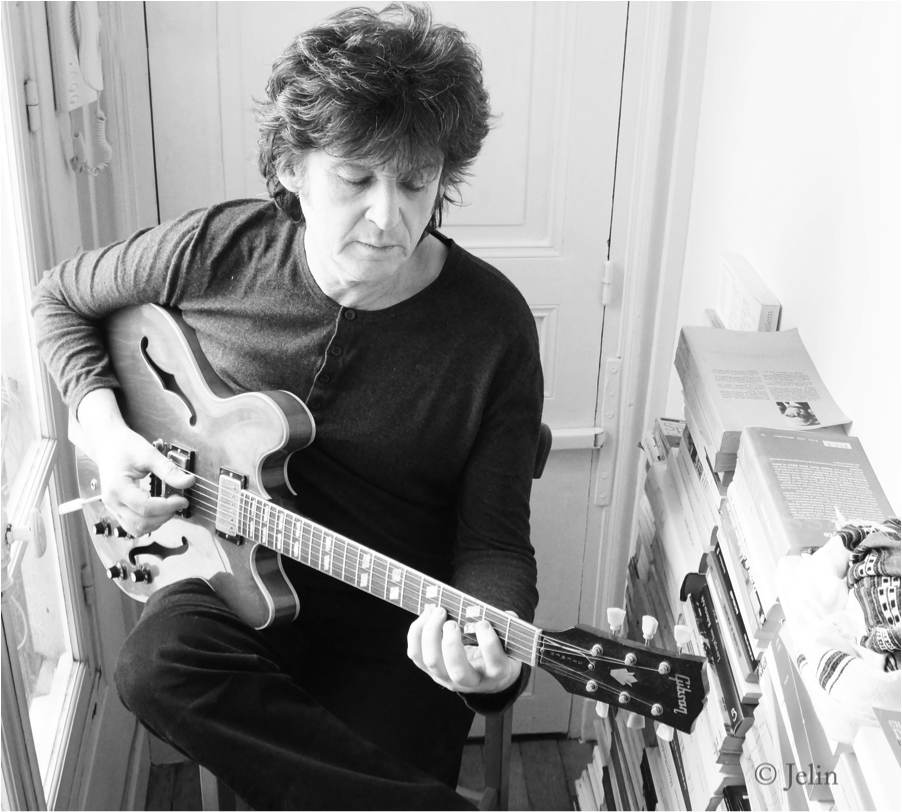 Ceaselessly innovative in a career spanning more than 30 years, Richard Pinhas is recognized as one of France's major experimental musicians. A composer, world-class guitarist and electronics innovator, he is a key figure in the international development of electronic rock music. During the 1970s, Pinhas' stature in France was analogous to Tangerine Dream's in Germany: the father figure of an entire musical movement. His band Heldon fused electronics, "diabolical guitar work" and rock to create a pioneering, aggressive music that was a precursor to the industrial music and techno to come. Heldon's music remains vital and unsurpassed today, evident in its worldwide revival among a younger generation.

In the 1990s, Cuneiform began working with Pinhas to reissue his Heldon and early solo recordings. The label also began releasing Pinhas' new recordings, as Pinhas continued to explore and expand rock's sonic edge in multi-layered intrumental works infused with influences from sci fi and philosophy. Pinhas' subsequent work, featuring his "Metatronic" system of electronically treated solo guitar compositions, was as radically innovative as anything in his early career. Incorporating influences from and sharing aesthetics with the work of Fripp, Eno and Godspeed You! Black Emperor, Pinhas' new guitar / electronics / spoken word works have appealed to longstanding fans while also attracting new admirers.

In recent years, Pinhas' uncompromising sonic quest has led him to joined forces with some of Japan's top noise artists, including Merzbow (Masami Akita), Yoshida Tatsuya, and Keiji Heino, as well as such other sound explorers as Wolf Eyes and Oren Ambarchi. Both solo and in various groupings, he's performed as headliner for festivals of avant garde and electronic music worldwide. Within the past decade, he's released a series of solo and duo/collaborative instrumental works (w/ Merzbow, Ambarchi, and Tatsuya) which fuse his guitar work variously with electronics, noise, and/or drums. Pinhas new releases, inspired by 21st century political and philosophical concerns, are astoundingly powerful and sophisticated musical works that rival those from his Heldon days.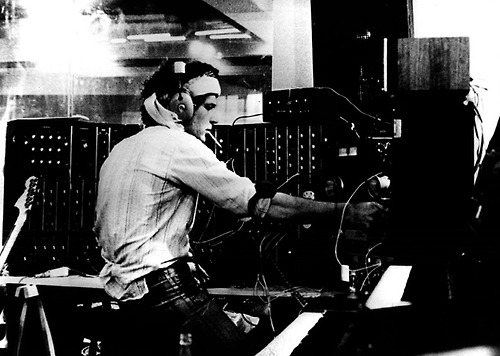 "Richard Pinhas is still a force in world music today…his music has the emotive depth that most other electronauts hardly begin to grapple with. Add to this its other attributes: alien atmospheres, futuristic imagery, feelings of the mystery of technology, precise clinical production, belief in creative and political revolution, an obscure intellectual base and references to science fiction…then there is a musical force that has little or no rival." – Audion

Richard Pinhas' new releases on Cuneiform Records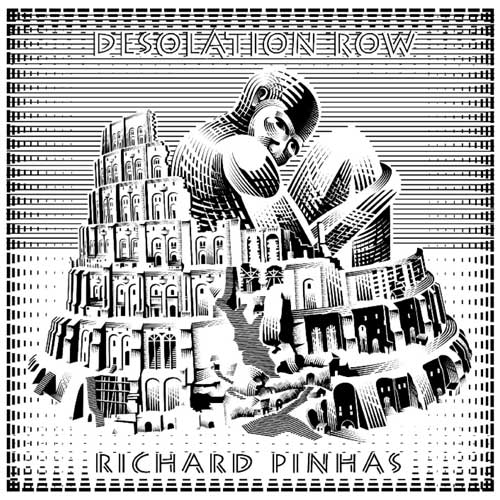 Richard Pinhas
Desolation Row


STREAM "Circle" from Desolation Row
SoundCloud / Bandcamp / YouTube

Purchase @
AMAZON - ITUNES - BANDCAMP - WAYSIDE MUSIC

************
Cuneiform Records is honored to have released and/or reissued the complete
RICHARD PINHAS and HELDON catalogs as well as collaborative albums by PINHAS/MERZBOW, PINHAS/AMBARCHI and PINHAS/TATSUYA.
For more information on any of these titles and more, click on any cover below: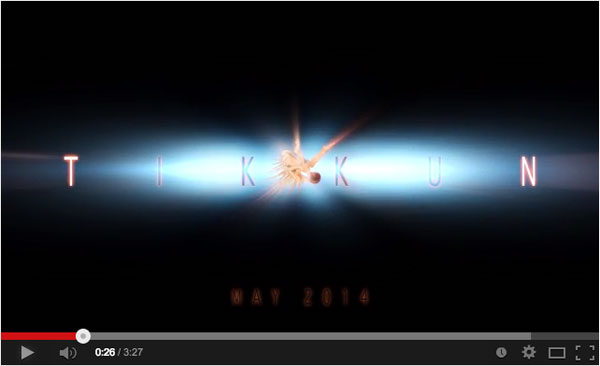 [WATCH: 'Tikkun' Album/DVD Teaser Video]

For more information about Richard Pinhas,
see:
Richard Pinhas @ CuneiformRecords.com
(recordings & activities on Cuneiform)
http://www.richard-pinhas.com/
(official website)

____________________ 


Present (Belgium)
Performing November 16
at RiO Japan 2014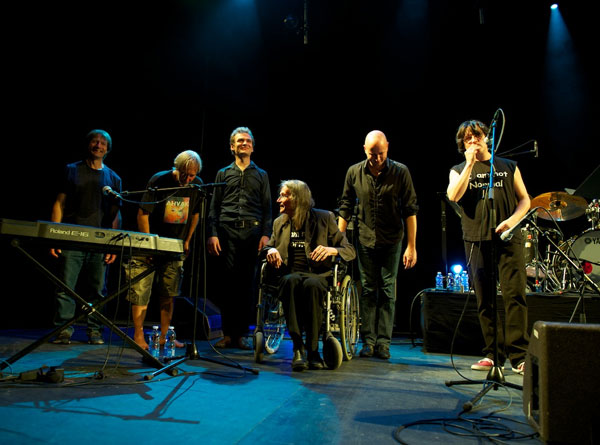 Present @ CuneiformRecords.com

Present has been blasting apart the boundaries between rock, classical and jazz music for more than 3 decades. Widely acknowledged as one of the Rock in Opposition movement's leading lights, this Belgian band was founded and is led by composer /keyboardist/guitarist Roger Trigaux. Back in 1974, Trigaux and drummer Daniel Denis had co-founded Univers Zero. Trigaux performed with Univers Zero for nearly five years, performing on their first two albums and touring throughout Europe. With both Denis and Trigaux at the helm, Univers Zero performed in London in March 1978 at the first-ever Rock In Opposition concert, ensuring Univers Zero's and their own eternal legacy as one of the RiO movement's official founders.

In 1979, seeking a change of musicial direction towards a more rock-based sound, Trigaux left Univers Zero to form the band, Present. Present's early lineup for live performances as well as its first two studio albums included members of fellow Belgian band Univers Zero, including Denis on drums. In 1980, Present released its first recording, Triskaidekaphobie, which included Trigaux's landmark composition, "Promenade au Fond du Canal," a Chamber Rock masterwork that helped pave the ways for 21st century post-classical music . In 1985, the Cuneiform label released Present's 2nd album, Le Poison Qui Rend Fou, and entered into a collaboration with Present, Univers Zero and other Chamber Rock bands (Thinking Plague, Miriodor & more) that continues to the present day.

With Trigaux always at the helm, Present's lineup would evolve over the years, from a brief duo lineup with his son Reginald, to a long-standing, full-sized band. For more than a decade, Present has boasted a tightly-honed 6-piece lineup featuring many of the best players on the European avant-progressive/ Rock in Opposition scene. Present's lineup at RiO Japan includes Trigaux and his son; David Kerman; Keith Maksoud; and two Univers Zero associates, Pierre Chevalier (UZ alumni) and Kurt Budé(UZ member). Present's performance in Japan promises to be not only a festival highlight, but one of the most intense and memorable musical performances on any continent this year.
 Present's new releases/expanded/remastered reissues on Cuneiform Records: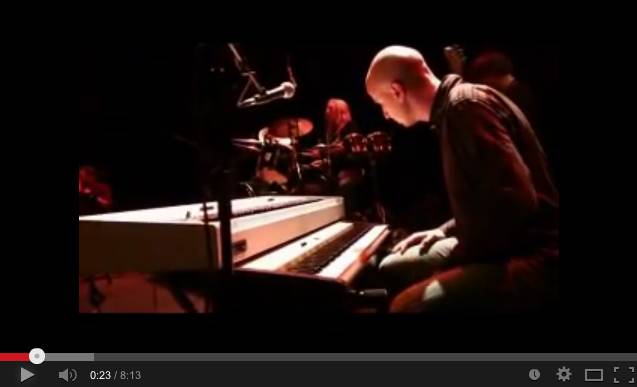 [WATCH Present- Promenade Au Fond d'un Canal]

For more information about Present:
Present @ CuneiformRecords.com
(recordings & activities on Cuneiform)
http://www.rocktime.org/present/
(official website with complete discography)

____________________ 



PRESS CONTACT INFORMATION

To request interviews with Cuneiform artists playing at RiO Japan,
or for information about recordings on Cuneiform, please contact :
Cuneiform Records Publicity & Promotion
Joyce
: 
joyce@cuneiformrecords.com
 (Director, 
press & foreign radio
)
tel. 301-589-8894 
P.O. Box 8427
Silver Spring, MD 20907-842
[Washington, D.C.]
www.cuneiformrecords.com

www.twitter.com/cuneiformrecord
www.facebook.com/cuneiformrecords

www.soundcloud.com/cuneiformrecords

www.youtube.com/CuneiformRecords